Resources for Audiologists and Speech-Language Pathologists
We provide a wide variety of resources for audiologists as well as speech-language pathologists to help them support their patients with MED-EL hearing devices on their hearing journey.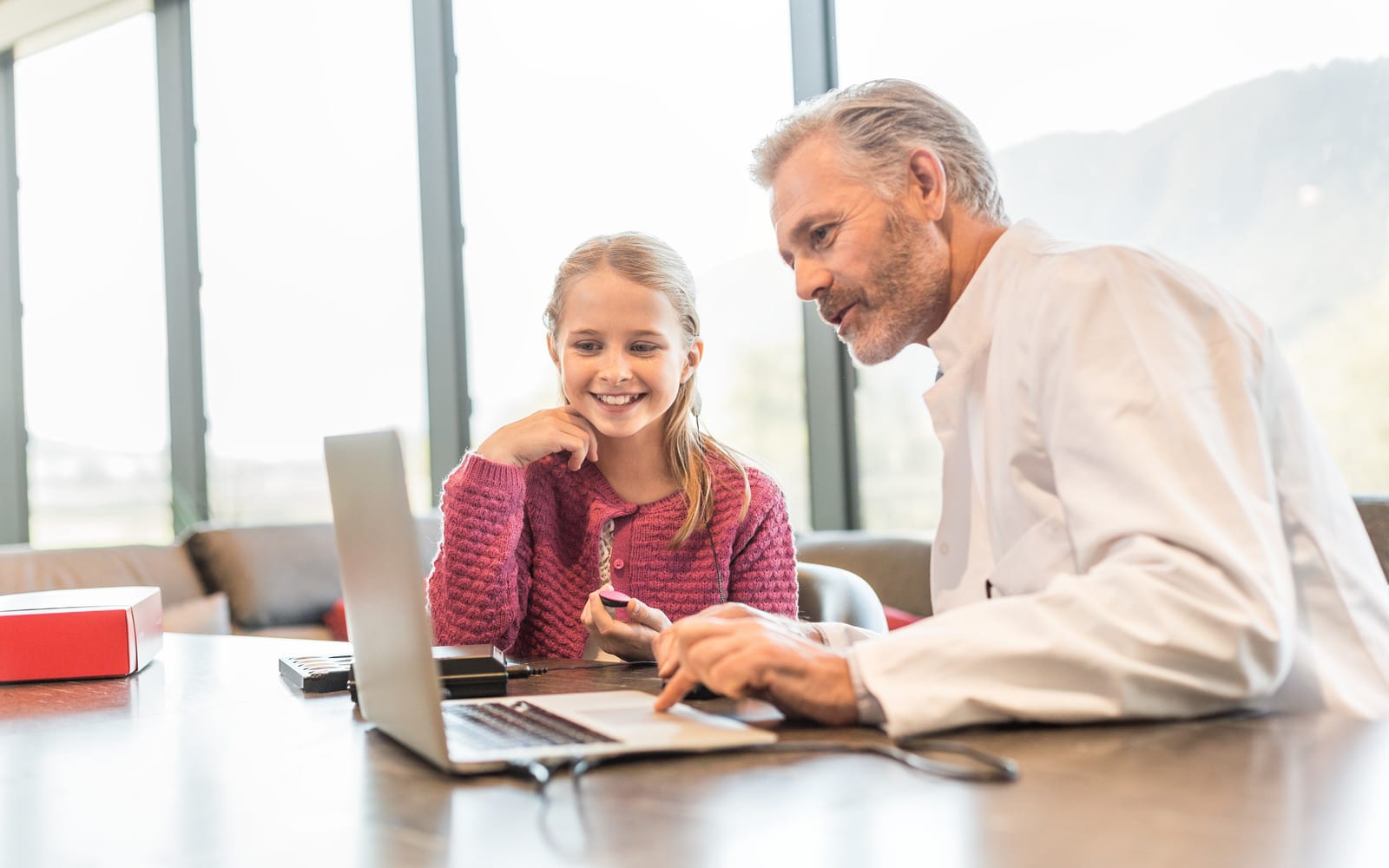 With these resources at your fingertips, you can feel confident in your knowledge of MED-EL hearing solutions and know where you can always turn to for creative rehabilitation resources.
Subscribe to the MED-EL Professionals Blog
Stay up to date on the latest hearing-related research and receive helpful tips, like the ones in this article.
Subscribe
Easy-to-Use Candidate Selection Tool
By answering a few simple questions about your patient's hearing, you can find the optimal hearing solution for them based on the candidacy criteria for MED-EL's comprehensive portfolio of hearing devices. The Candidate Selection Tool also takes your geographic location into consideration to provide you with the solutions that are approved where you work.
Find the right hearing solution >
Product Support to Advise Your Patients
Get troubleshooting tips to help your patients get the most from their devices. Our product support page provides information about audio processors, remote controls, and other accessories for your patients' hearing devices. From basic care and maintenance to answers to frequently asked questions, you and your patients can find lots of helpful information about MED-EL devices here.
RONDO 3 and SONNET 2 in the Digital Showroom
This tool enables you to show your patients RONDO 3 and SONNET 2 virtually. That way they can have a better idea of how they can customize the look of these audio processors to fit their style. The customization options for SONNET 2 and RONDO 3 are practically endless, and the digital showroom makes it possible to test out design options before making a decision.
Timing Settings for Hearing Aids
Help your bimodal users get the best hearing possible with their hearing aid and cochlear implant. With MAESTRO 9.0 fitting software or later, it's easy to synchronize processing timing of RONDO 3 or SONNET 2 and nearly any hearing aid. This tool enables you to find out the appropriate timing delay by simply providing the manufacturer and model of your patient's hearing aid.
More Online Professional Training and Resources
But these aren't the only resources available to you from MED-EL. Check out this page with even more free professional training and resources. Here you can access the MED-EL Academy for free online courses, download helpful guides and instructions, find our newest podcasts quickly, and much more.
Free Rehabilitation Downloads
Use these posters, guides, activities, and other resources to guide your patients along the hearing journey. These resources will inspire and aid them as they go through the rehabilitation process on their way to closest to natural hearing with MED-EL.
A Wide Variety of Rehabilitation Lesson Kits
On our Professionals Blog, you can read numerous articles that contain direct downloads to our free rehabilitation lesson kits. There is a wide variety of lesson kits available, from kits geared especially toward babies and children, to adult rehabilitation kits, to lessons that are designed specifically for remote rehabilitation.
With so many options, you are sure to find a lesson kit that will interest your rehab patient and help them make progress along their hearing journey. Take a look at this lesson kit called "My House" or this one that's all about fairy tales. And there are many more for you to discover.
Guidance for Setting Pediatric Goals
Use A Child's Journey, a handy app from MED-EL that works on tablets, to help your patients make progress along their hearing journey. It provides a guideline for acquisition of skills, based on child development in the English language and covers eight domains: audition, receptive language, expressive language, speech articulation, play, cognition, pragmatics, and literacy.
This resource is designed for professionals to monitor the acquisition of skills that are necessary for listening, spoken language, and communication.
Subscribe to the MED-EL Professionals Blog
And don't forget, by subscribing to the MED-EL Professionals Blog, you will be notified when there is a new blog article so you don't miss any updates.
Subscribe
The content on this website is for general informational purposes only and should not be taken as medical advice. Please contact your doctor or hearing specialist to learn what type of hearing solution is suitable for your specific needs. Not all products, features, or indications shown are approved in all countries.