Music in Pediatric Hearing Implant Rehabilitation
Music is a beneficial component of every hearing implant rehabilitation program. Music can support the development of children's listening, language, cognitive, motor, and social skills. And Musical EARS® is a resource designed for professionals aiming to include musical activities and training into the rehabilitation programs for children with hearing implants. With a holistic approach to children's musical development, Musical EARS® demonstrates how singing, rhythm, movement, and instruments can be utilized in aural rehabilitation. Here we will highlight one part of the resource that could be included in cochlear implant rehabilitation.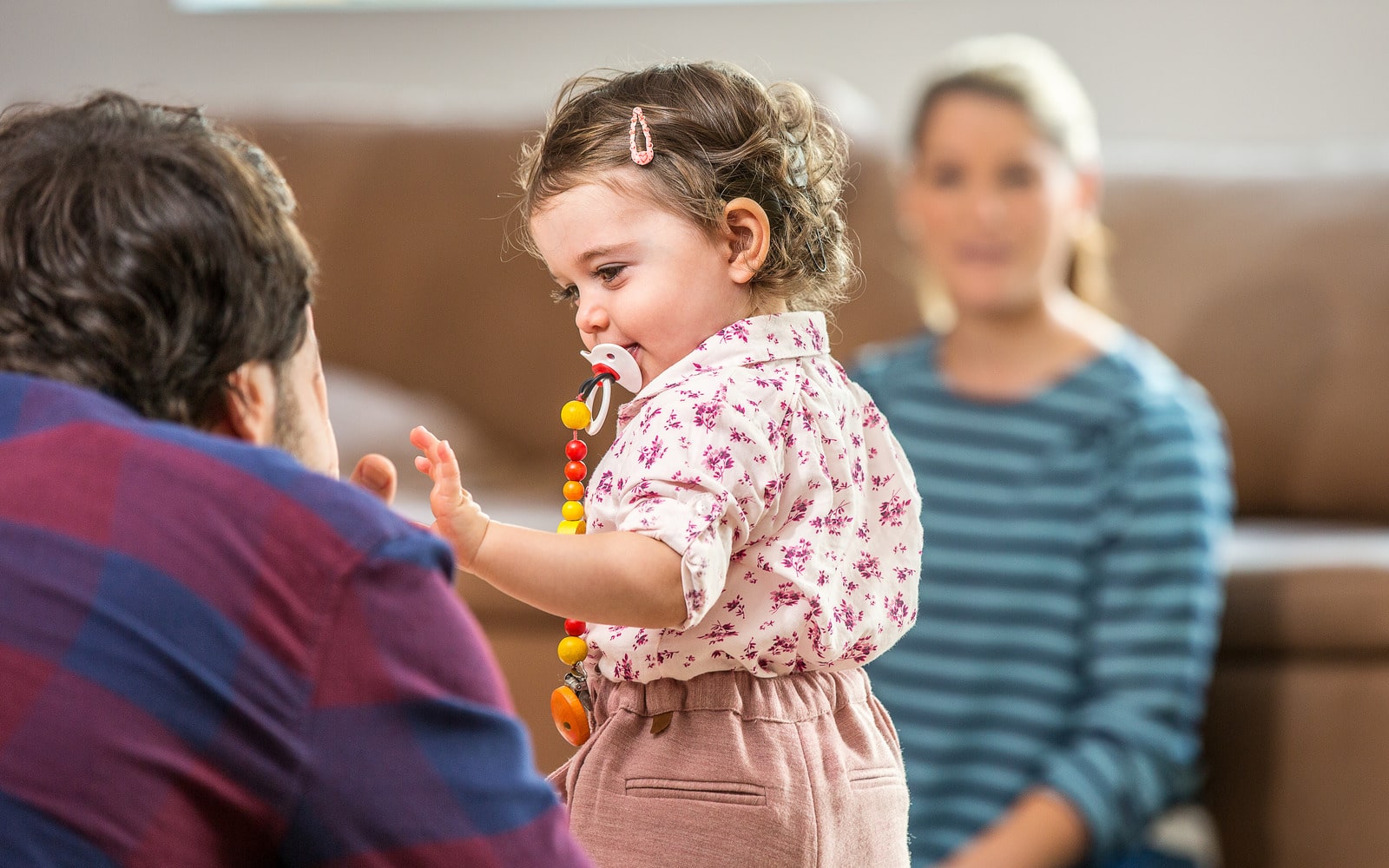 Body Percussion & Its Role in Music
Although singing or playing an instrument probably come to mind first when we think about creating music, there are other ways to make music. Body percussion is also music and a wonderful tool for music training and rehabilitation. Since no instruments are required, body percussion is a simple way to engage with music. Body percussion can be used to introduce music concepts such as tempo, rhythm, beat, and meter.
With body percussion, your body is the instrument. Children can produce rhythmic sounds by using their hands, feet, fingers, etc. Children can use body percussion on its own or along with music and dance. It can be performed solo, or several individuals can take the stage together to create a musical ensemble.
Some examples of body percussion include:
Clapping hands
Tapping or patting
Snapping fingers
Stomping feet
Whistling
Vocal sounds
Tongue clicking
Lip or cheek popping
The Benefits of Music & Body Percussion in Aural Rehabilitation
Benefits of using body percussion include developing auditory discrimination, motor coordination, body awareness, social skills (if working as a group), and language skills. When working on body percussion, there are many occasions to introduce and reinforce new vocabulary words, including the names of different actions. A song such as "If you're happy and you know it clap your hands/stomp your feet/tap your head" provides children with many opportunities to listen and focus on language concepts while also using body percussion.
Play music with different tempos and have the child speed up or slow down while using body percussion to match the tempo. Have the child listen to music and clap, stomp, or tap along to the beat—this is a great way to start learning to follow rhythm. Body percussion facilitates externalizing rhythms before playing rhythms with instruments.
We know that musical engagement is associated with improved performance across a range of developmental measures, including speech and language skills, suggesting that music is a valuable aspect of pediatric cochlear implant rehabilitation. Ab Shukor, N. F., Han, W., Lee, J., & Seo, Y. J. (2021). Crucial Music Components Needed for Speech Perception Enhancement of Pediatric Cochlear Implant Users: A Systematic Review and Meta-Analysis. Audiology and Neurotology, 1-25.[1] Di Nardo, W., Schinaia, L., Anzivino, R., De Corso, E., Ciacciarelli, A., & Paludetti, G. (2015). Musical training software for children with cochlear implants. Acta Otorhinolaryngologica Italica, 35(4), 249.[2] Torppa, R., Faulkner, A., Huotilainen, M., Järvikivi, J., Lipsanen, J., Laasonen, M., & Vainio, M. (2014). The perception of prosody and associated auditory cues in early-implanted children: The role of Auditory working memory and musical activities. International Journal of Audiology, 53(3), 182-191.[3] Torppa, R., Faulkner, A., Kujala, T., Huotilainen, M., & Lipsanen, J. (2018). Developmental links between speech perception in noise, singing, and cortical processing of music in children with cochlear implants. Music Perception: An Interdisciplinary Journal, 36(2), 156-174.[4] Torppa, R., & Huotilainen, M. (2019). Why and how music can be used to rehabilitate and develop speech and language skills in hearing-impaired children. Hearing Research, 380, 108-122.[5]
More on How to Include Music in Pediatric Hearing Implant Rehabilitation
For further ideas and video demonstrations of music activities, refer to MED-EL's rehabilitation resource Musical EARS®. It is designed for professionals and caregivers aiming to provide support and guidance through musical activities.
Musical EARS® is available on the MED-EL Academy. Sign up for a free myMED-EL account, then follow this link to Musical EARS® on the MED-EL Academy to access the resource and watch the demonstration videos. Once you've logged in, be sure to check out this video from Musical EARS®, which shows how body percussion can be introduced to children. And you can read more about Musical Ears® in this blog article about music rehabilitation.
The content on this website is for general informational purposes only and should not be taken as medical advice. Please contact your doctor or hearing specialist to learn what type of hearing solution is suitable for your specific needs. Not all products, features, or indications shown are approved in all countries.