Musical EARS®: A Free Guide to Aural Rehabilitation With Music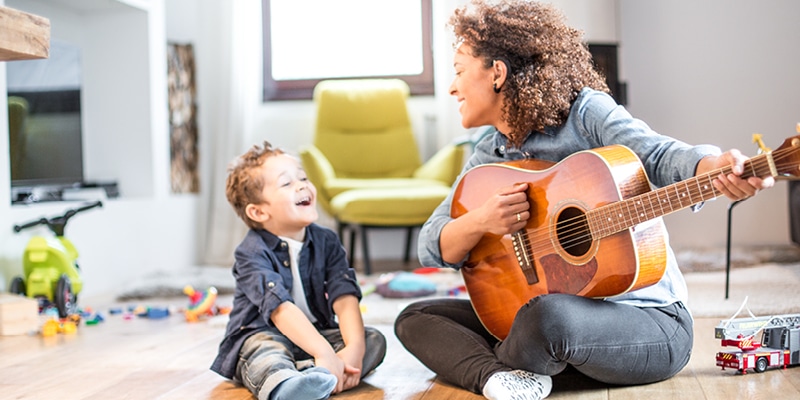 Music can positively affect a child's whole development since it allows them to develop a wide range of skills. These include communication, listening, language, cognitive, fine and gross motor, social and emotional, and creative skills.
For children who use cochlear implants, music may also provide additional benefits. Higher perceptual demands and greater precision are required for music listening which may 'fine-tune' the auditory system. Musical engagement is associated with improved performance across a range of developmental measures, suggesting that music is a valuable aspect of pediatric cochlear implant rehabilitation.[1, 2, 3, 4, 5]
Aural Rehabilitation With Musical Activities: A Holistic Approach
Musical EARS® is a rehabilitation resource designed for professionals and caregivers aiming to provide support and guidance in musical activities and training. Utilizing a holistic approach to children's musical development, it uses singing, rhythm, movement, and instruments to practice musical skills.
Musical EARS lists concrete goals in the areas of recognition, imitation, and improvisation, along with ideas for musical activities, and adaptions. It can be used with a group or individual children aged two to 10. The resource highlights the benefits of music.
Musical EARS also includes 'Goals at a Glance,' outlining a quick and easy process for keeping track of the status and overall progress of a child or group. It lists goals alongside descriptions of multiple musical activities to help achieve them. There are specific examples for activities and tips throughout.
Practical Lesson Plans & Demo Videos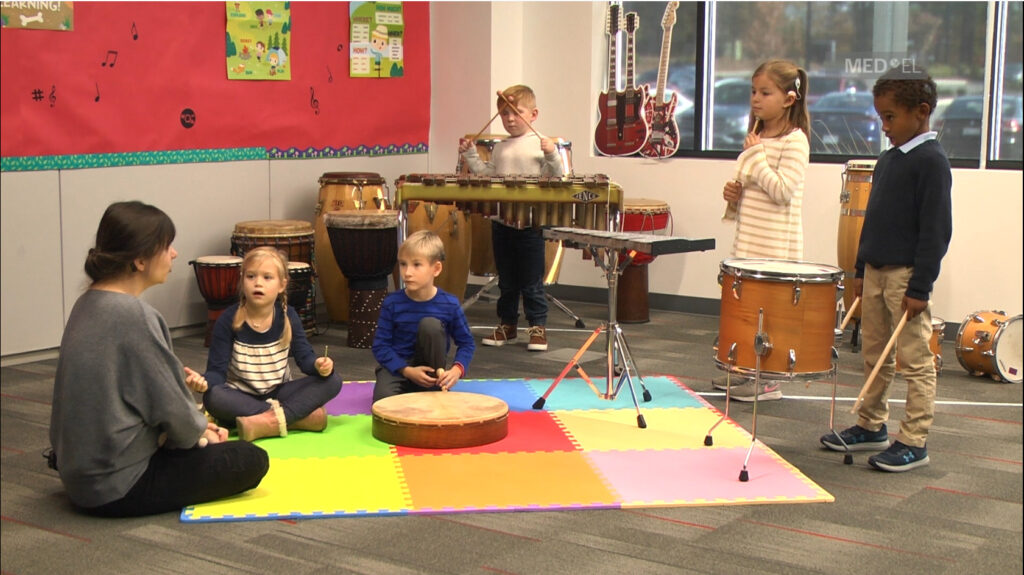 To assist professionals and caregivers in putting together a musical session, it includes single session and 3-month lesson plan examples. Additionally, 10 short Musical EARS videos are part of the resource. They show an introduction to the specific goal and activity, a demonstration of the activity, and an explanation of key points to focus on.
We know that musical activities and training carry great potential for children with CIs. Use Musical EARS to guide you through musical activities to add to your rehabilitation sessions.
Musical EARS is available on the MED-EL Academy. Sign up for a free myMED-EL account, then follow this link to Musical EARS on the MED-EL Academy to access the resource and watch the demonstration videos.
Additional Resources on Music & Cochlear Implants
Want to learn more about music and cochlear implants?
Thanks to MaryKay Therres, Senior Rehabilitation & Education Manager, for contributing this article.
References