Candidate Selection Tool: Right Choice for Each Candidate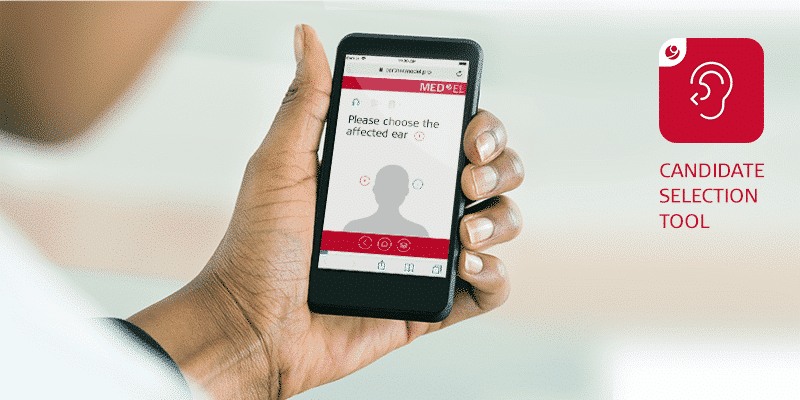 Why does MED-EL offer so many different hearing systems? The answer is simple: To offer the best solutions for each type of hearing loss.
Conductive hearing loss

Mixed hearing loss

Sensorineural hearing loss

Single-sided deafness

High-frequency hearing loss

Neural hearing loss
In fact, we have the widest portfolio of hearing loss solutions available:
Each one of these systems is made to deliver the best in-class performance for our recipients. Our systems provide overlapping coverage of candidacy & indications, giving you flexible options to address each patient's individual needs.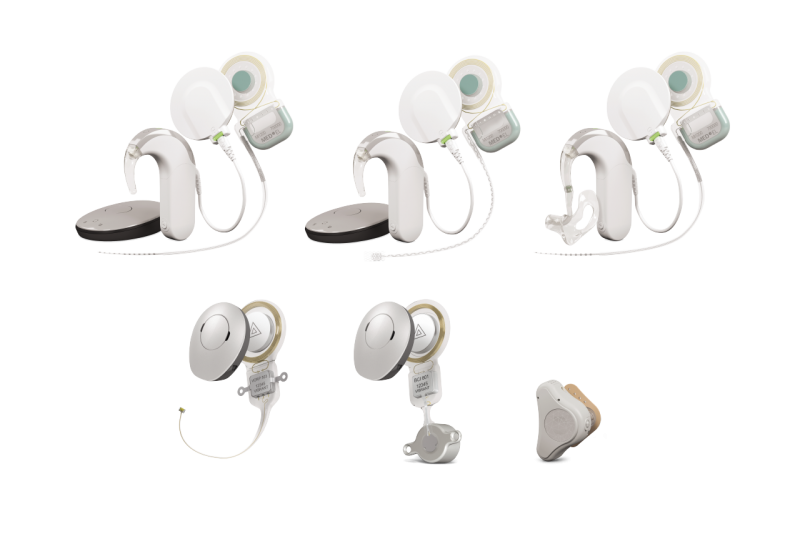 Our comprehensive portfolio offers exceptional outcomes for your patients. On the other hand, so many good options can make it a bit challenging to know which solution is right for each candidate. We want you to be able to quickly and easily find the optimal option for each candidate.
That's why we created the Candidate Selection Tool. This step-by-step app makes it simple to see which systems are suitable for each candidate.
Easy assessment for each patient

Standardized decision tree in candidacy

Better understanding of treatment options

Optimized for mobile, desktop, & tablet

No need for login or download
Let's take a quick look at this app before you can try it out for yourself!
Candidate Selection Tool
The Candidate Selection Tool is a web-based app that uses yes/no questions and sample audiograms  to lead you through our CE-mark candidacy guidelines.
Web-based

Works with all systems/platforms

No sign-up or download

Free to use
With the standardized decision tree, you can easily reference our recommended candidacy guides for all your patients.  This makes it a great tool for audiologists & ENTs, as well as general practitioners and other clinicians.
Using the Candidate Selection Tool is simple and intuitive. It can take less than a minute to find the right hearing solution for your patient.
Select the affected ear.

Select the type of hearing loss.

Answer several questions specific to this patient's hearing loss.

See the systems that can be suitable for this candidate.

Click on a system to see detailed system information.
Try It Now
That's it! The Candidate Selection Tool is available now: Ready to try it out for yourself?
Go to partner.medel.pro/candidacy to begin!
Subscribe & Share
Have a question about our Candidate Selection Tool? Leave a comment below or use our contact form.
Don't forget to subscribe to get all the latest updates from MED-EL!
*Not all products, indications, and features shown are available in all areas. Please contact your local MED-EL representative for more information.
The content on this website is for general informational purposes only and should not be taken as medical advice. Please contact your doctor or hearing specialist to learn what type of hearing solution is suitable for your specific needs. Not all products, features, or indications shown are approved in all countries.