SONNET 2 Audio Processor: Everything You Want to Know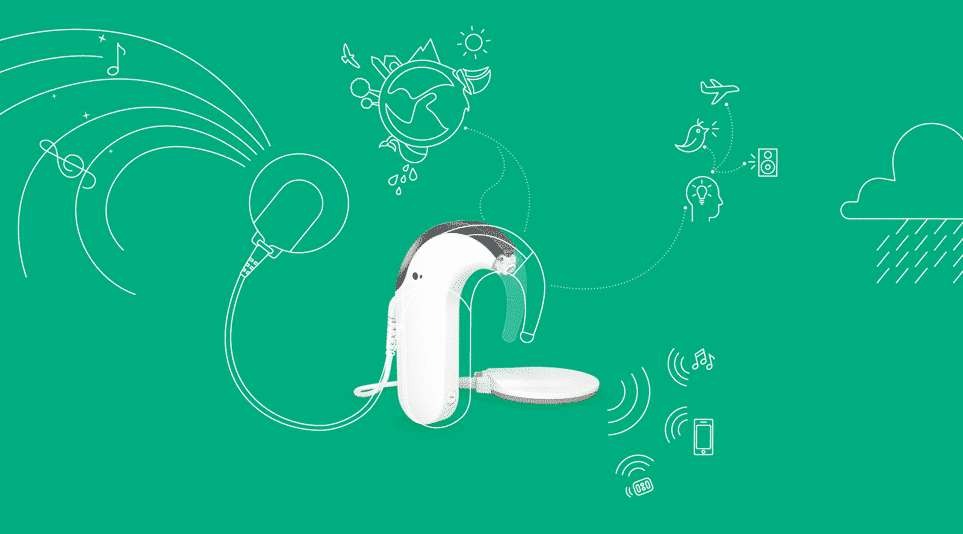 Today, we're excited to announce SONNET 2, our latest generation of BTE audio processor for MED-EL cochlear implants.
From Adaptive Intelligence to wireless connectivity, SONNET 2 is packed with tons of new technology that's made for the best hearing experience possible.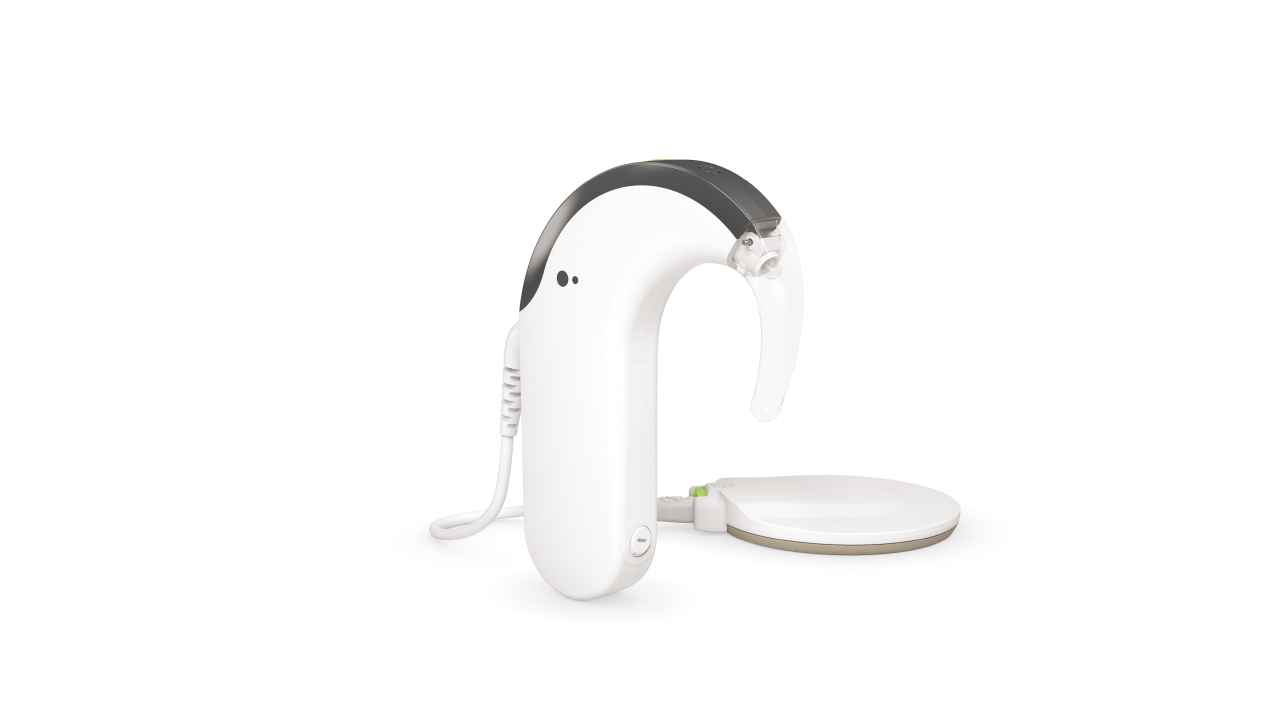 SONNET 2 combines our most powerful chipset with a sleek, modular design to deliver a high-performance processor that's made to fit each user's individual needs.
Made for best hearing experience

Made to connect to any device

Made for everyday life
When we design new audio processors, we want to make sure as many recipients as possible can benefit from the latest technology. That's why SONNET 2 is compatible with all our multichannel cochlear implants from the past 25+ years—including C40, C40+, PULSAR, SONATA, CONCERTO, and SYNCHRONY.
Now, let's take an in-depth look at what's new in SONNET 2!
Made for Challenging Listening Environments
First, we'll start with what's on the inside. SONNET 2 has a brand-new chipset that offers more than 2x the processing power of SONNET. With this powerful new hardware, we've integrated Automatic Sound Management 3.0 with Adaptive Intelligence.
ASM 3.0 is the combination of our front-end processing technologies that actively adapt to provide optimal listening in any environment.
Why is this so useful? First, ASM 3.0 automatically adapts to changing listening environments, so it minimizes the need to manually change settings. This means users can often go all day without having to make any adjustments or change programs.
But what really sets ASM 3.0 apart are the new noise reduction features and Adaptive Intelligence. With this enhanced front-end processing, ASM 3.0 enables better hearing in challenging listening environments—like noisy restaurants, busy offices, classrooms, and more.
Automatic Sound Management 3.0
Automatic Volume Control
Proven dual-loop automatic gain control makes soft sounds easier to hear and loud sounds more comfortable. By using a 3:1 compression ratio, our AGC can more closely match natural loudness growth.
Microphone Directionality
Reduces noise from behind to focus on sounds to the front. Natural Directionality is ideal for everyday listening and Adaptive Directionality offers a powerful boost in complex noise.
Wind Noise Reduction
Minimizes continuous wind noise for easier listening outdoors. And now, you can program Off, Mild, or Strong setting for each individual map.
Ambient Noise Reduction
Reduces continuous ambient noise, like a desk fan, for easier listening.
Transient Noise Reduction
Instantly attenuates sudden loud sounds, like clattering dishes, for more comfortable listening throughout the day.
Adaptive Intelligence
Seamlessly adapts front-end settings (Microphone Directionality, Ambient Noise Reduction, and Transient Noise Reduction) to optimize listening in changing listening environments.
SONNET 2 User Experience:
"The noise gets reduced surprisingly well and speech is much clearer then. Challenging hearing situations are much more relaxed now for me."
"Thanks to the improved noise reduction, I find conversations a lot easier in loud places like restaurants or bars." 
"SONNET 2 lets me have easy conversations even in difficult situations, like when riding my bike with the traffic noise and wind."
"I used to have to take my old processor off in noisy situations, like unloading the dishwasher or vacuuming, because it was so uncomfortable. But with my SONNET 2, these sounds are a lot more comfortable, and I don't need to take off my processor any more."
Closest to Natural Hearing
Of course, a CI system is the combination of a processor and an implant, so SONNET 2 is also powered by the unique MED-EL advantages of complete cochlear coverage, natural sound coding, and gentle free-fitting electrode arrays.
Extended Datalogging
New to SONNET 2, we've extended our integrated datalogging. Now, during a fitting session, you can see detailed usage data.
Input Sound Levels (dB)

Listening Environments

Wearing Time

Program Usage

Accessory Usage
This detailed datalogging can help you tailor fitting maps to best fit your patients' real-world listening environments.
Made for Everyday Life
With built-in water resistance, flexible wearing options, rechargeable batteries, thousands of color configurations, and a durable design, it's made for all-day comfort and performance in everyday life.
Mix & Match
With more than 190,000 color combinations, SONNET 2 can match any style. And with stylish design covers, SONNET 2 makes it easy to blend in or stand out.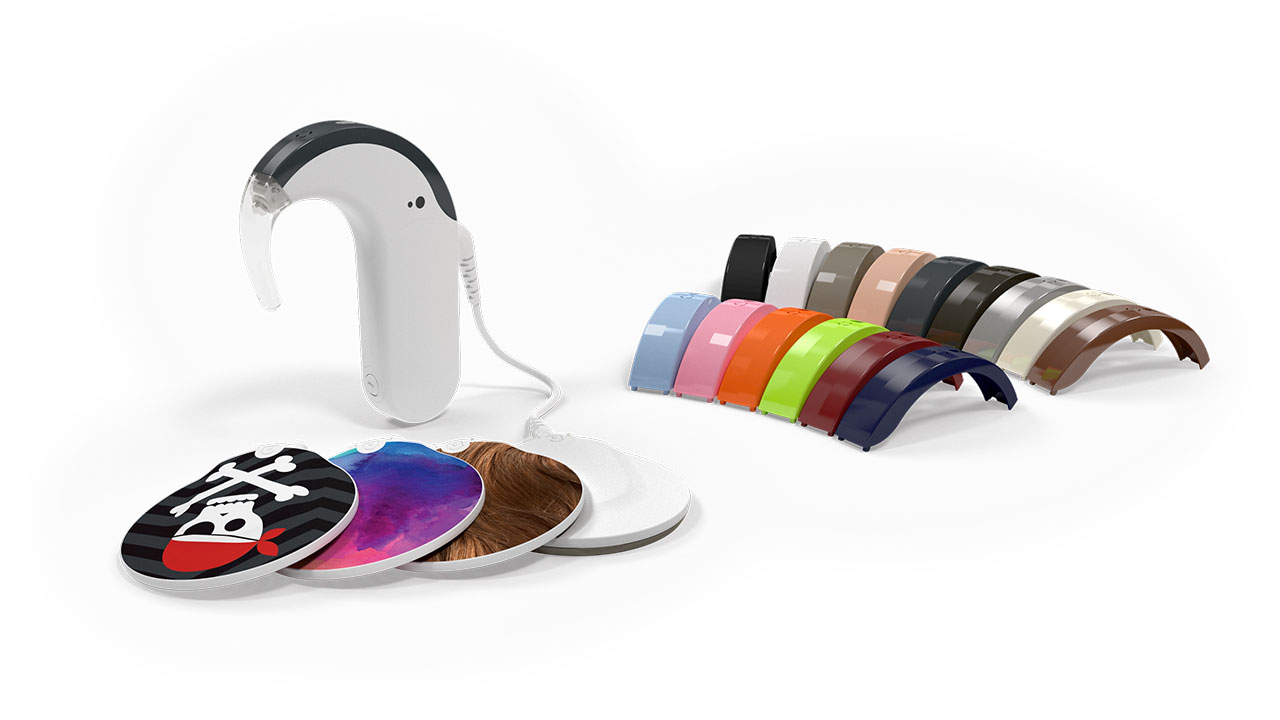 Ready for Water
The water-resistant design protects against rain and sweat, and the WaterWear accessory makes it easy to go swimming with SONNET 2.
Durable Hardware
For everyday reliability, we've enhanced the durability of SONNET 2 components, including the control unit housing, battery pack covers, DL-Coil cable sheath.
Improved Microphone Cover
With a new "no-open" design, you can replace a SONNET 2 microphone cover without needing to unlock the earhook.
Flexible Power Options
You can power SONNET 2 with rechargeable batteries or go for up to four days on 2 disposable 675 zinc-air batteries. For easier handling, we've added an alignment marker to the rechargeable batteries and the rechargeable battery adapter.
Child-Safety
With a locking battery pack, secured earhook, and locking coil & cable, SONNET 2 is tamperproof right out of the box. The DL-Coil link-check indicator makes it easy for parents to see that SONNET 2 is connected to the implant. And for little ears, ActiveWear and BabyWear are both comfortable wearing options.
Compatible Accessories
With SONNET 2, you can use SONNET accessories, including ActiveWear & BabyWear, rechargeable batteries, battery pack covers, coil cables, design covers, and more.
Made for Connectivity
Now it's time for the fun part—wireless streaming & smartphone control for SONNET 2! Now it's easy to stream phone calls or connect to music, movies, and television.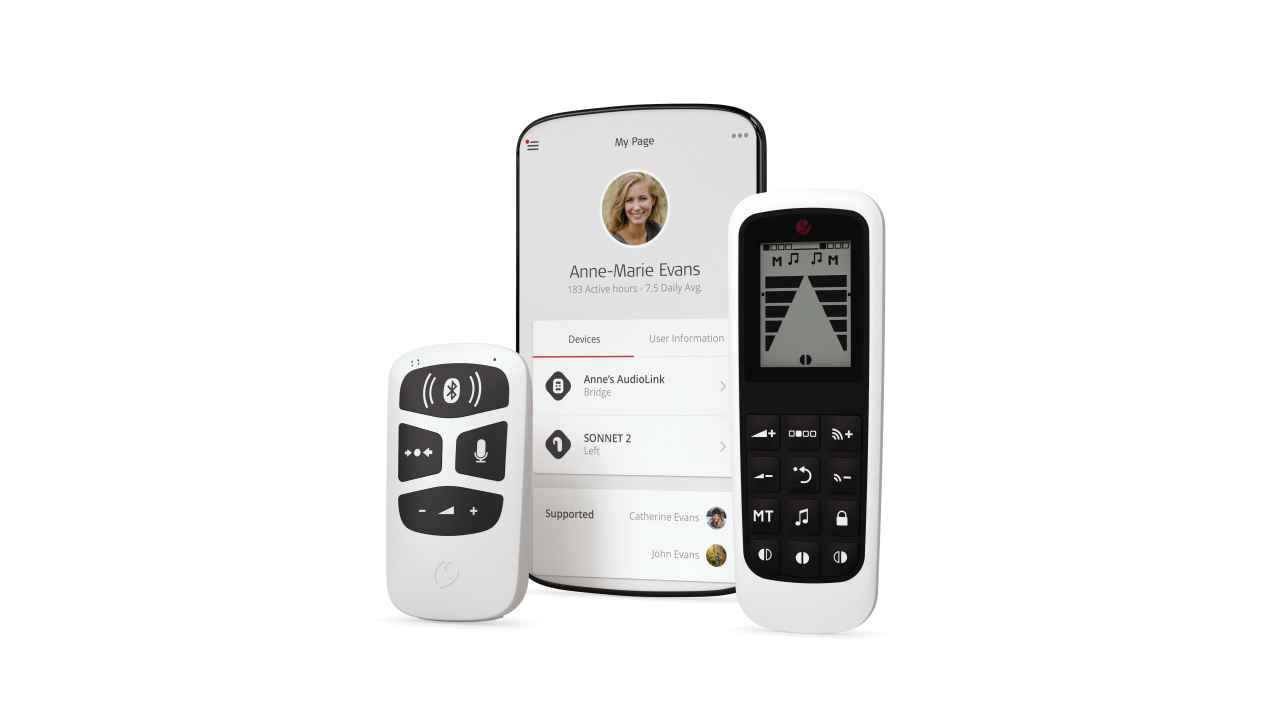 AudioLink
First, let's look at AudioLink, our new all-in-one 2.4 GHz streaming accessory. AudioLink has a sleek, compact design that easily fits in a pocket.
With integrated Bluetooth and direct audio input, AudioLink can connect to nearly any audio source.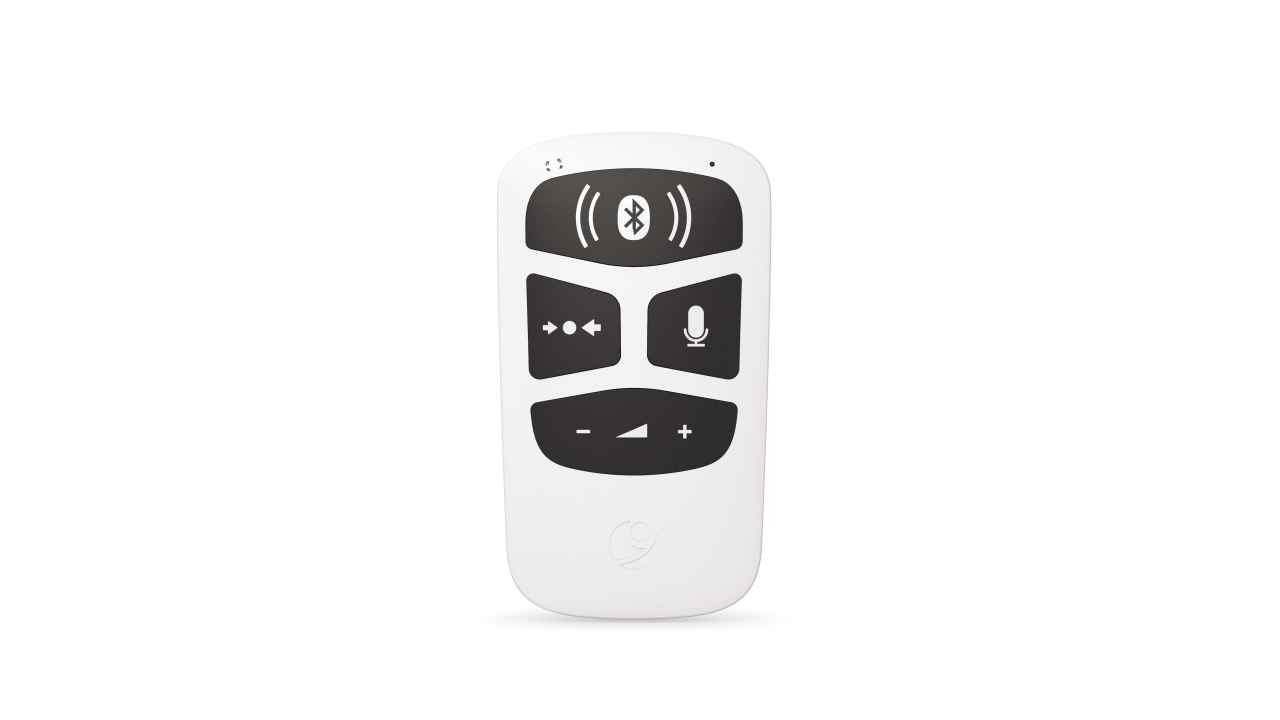 Phone Calls
With a Bluetooth connection between AudioLink and a smartphone, you can stream phone calls to one ear or bilaterally. And with the integrated microphone in AudioLink, you can make hands-free calls.
Music Streaming
With AudioLink, users can stream music wirelessly with Bluetooth and an app, or connect to nearly any audio source with direct audio input for stereo audio streaming.
Watching TV
The AudioLink docking station makes it easy to stream audio from a TV to the audio processor, and bilateral users can even stream in stereo. The docking station also has a charger to keep AudioLink powered up.
Remote Microphone
For easier listening in noisy settings, you can use AudioLink as a remote microphone. You can clip it to clothing or set it on a tabletop for better hearing in busy classrooms or lively family dinners.
[contentcards url="https://blog.medel.com/audiolink-connectivity-device-sonnet/" target="_blank"]
AudioKey App
There's more! Our new AudioKey app lets users control their SONNET 2 directly from their smartphone. AudioKey is compatible with both iOS & Android—find both versions here!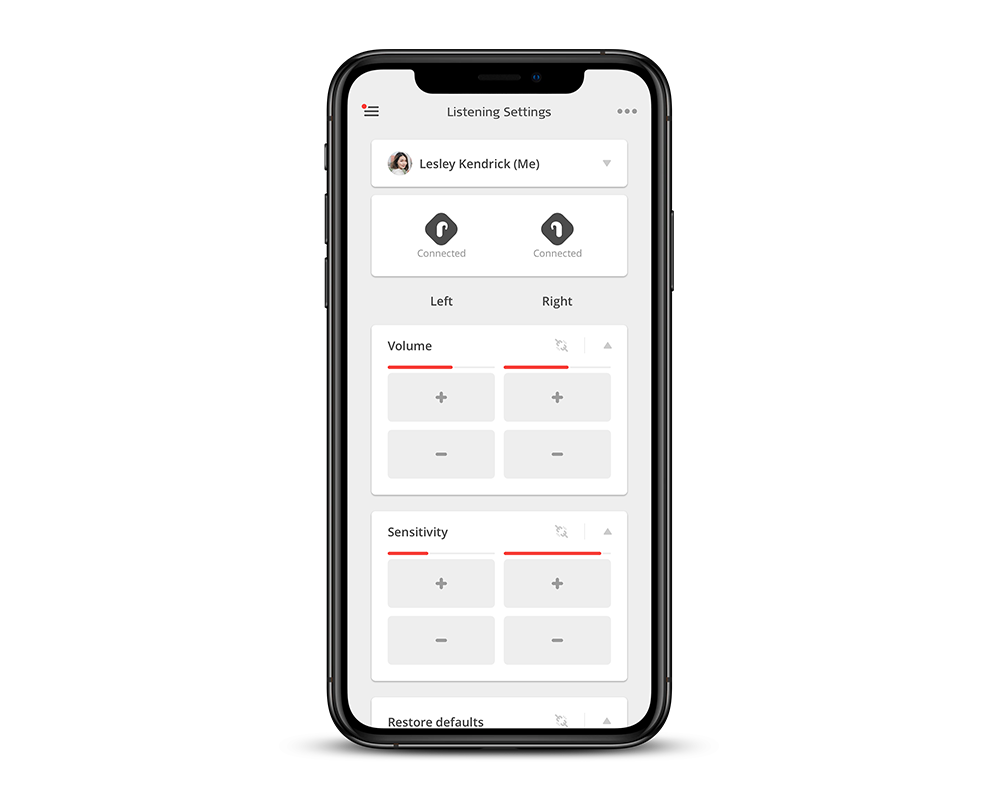 Remote Control
Control listening settings like program, volume, sensitivity, and more. Bilateral users can easily adjust one or both processors at the same time.
My Stats
See common usage settings from datalogging, including programs used, average usage hours, and more.
Find My Processor
Help locate misplaced processors and see the last place SONNET 2 was connected to the app.
Guardian Roles
This unique feature gives users complete control and flexibility for managing their processors. Guardian roles let you create additional guardians with different levels of control for each processor—and each guardian can manage multiple processors.
So for a child, a parent could have full control as an administrator, and then they could create a limited profile for a grandparent or sibling to control basic settings like volume and program. The parent could also create an "observer" role for the child's teacher, which would send the teacher notifications, like "low battery". You can customize the level of access and control for each new user.
And just as important, each profile can manage multiple audio processors and users. So a parent could use one phone to easily manage 3 children with bilateral implants—6 audio processors in one app. Or a teacher could have an observer role for multiple children in a classroom.
This flexible management and easy control makes AudioKey a very practical way to control SONNET 2.
FineTuner Echo
For users who prefer a dedicated remote, we've got one more surprise. The new FineTuner Echo is a streamlined remote with intuitive controls and an easy-to-read display.
It's bi-directional, which means it shows the current status of the SONNET 2, including the current program, volume level, and more. The display makes it easy to see current settings for unilateral or bilateral processors. The E-ink display is easy to see, even in bright sunlight.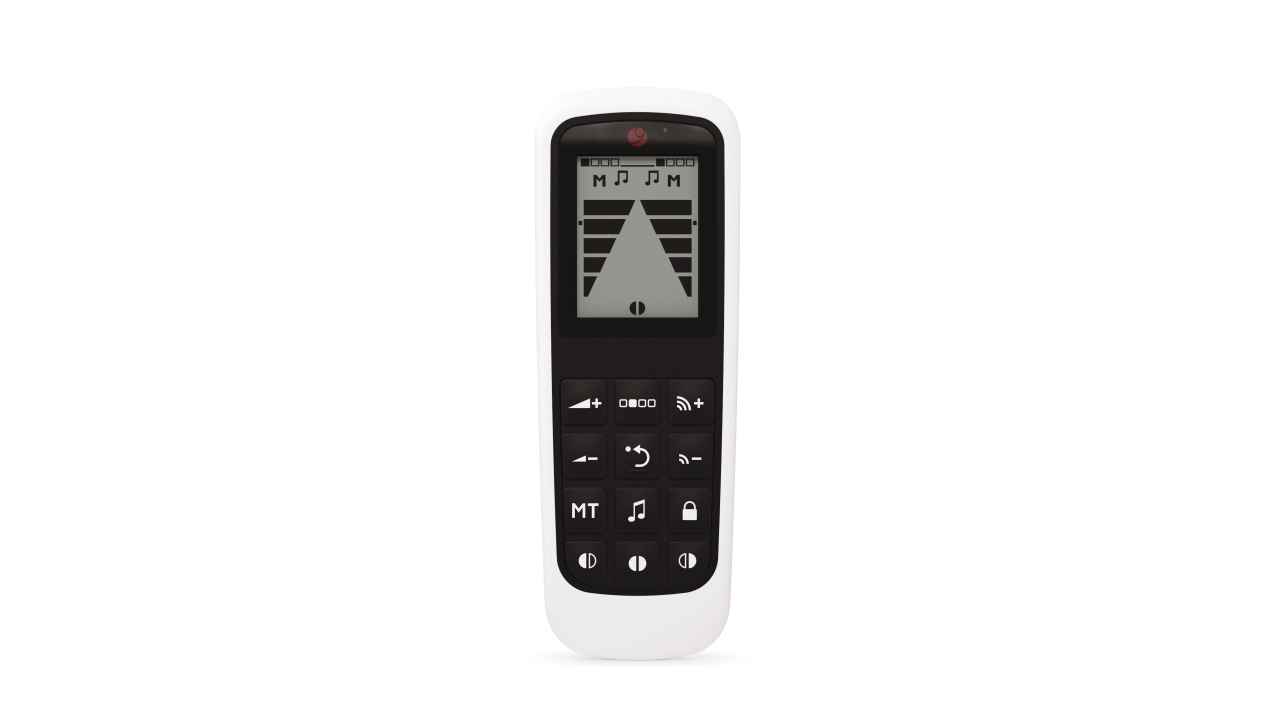 The keypad has straightforward controls, including a mute option and a keypad lock. And last but not least, it has an integrated speech processor test device, so users can easily check to see if their audio processor is functioning properly.
SONNET 2 for Your Clinic
And here's one more reason to love SONNET 2: In the new streamlined SONNET 2 User Kit, SONNET 2 comes fully assembled. That means less packaging, less time and effort, and it's ready to fit right out of the box!
SONNET 2 is packed with exciting new features that make it the perfect fit for the everyday life of each individual.
Made for best hearing experience

Made to connect to any device

Made for everyday life
Ready to order? SONNET 2 is now approved and available for order for countries accepting the CE-mark!
For the most up-to-date local availability and approval information, you should contact your local MED-EL representative.
Subscribe & Share
Make sure to watch our Online Launch Event for all our latest cochlear implant technology!
Hands-on introduction to SONNET 2, AudioLink, and AudioKey
Guided tour of our new MAESTRO 8.0 System Software
Expert round table discussion on connectivity, natural hearing, and individualized cochlear implants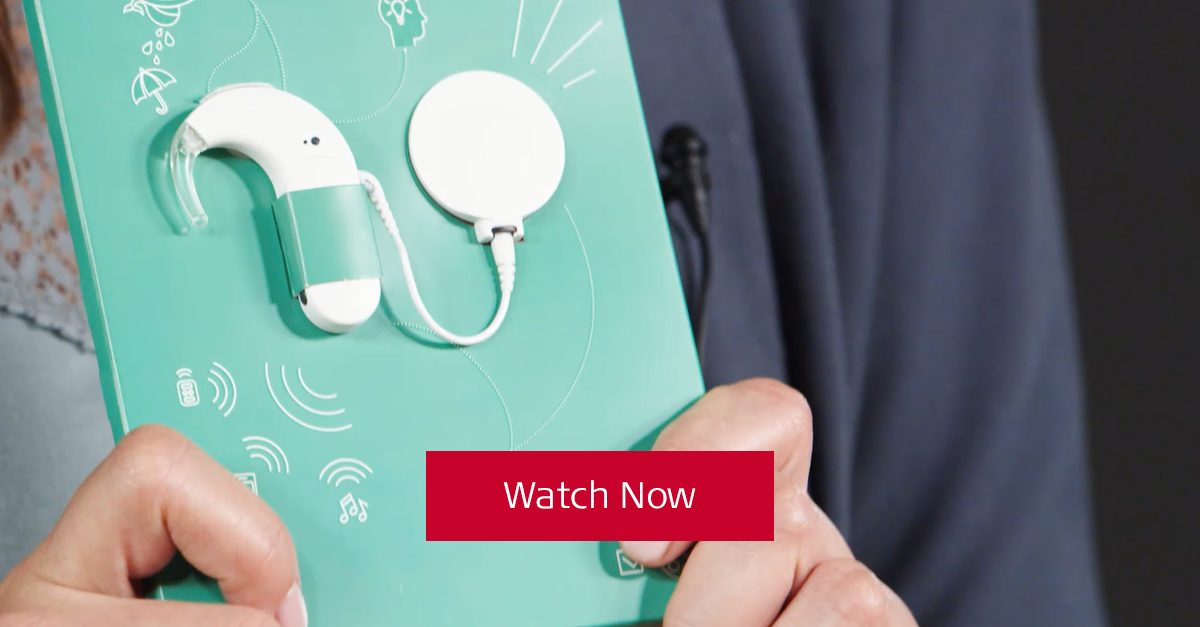 You can also find the full technical data on our product pages for SONNET 2 and our new MAESTRO 8.0 System Software.
And don't miss our brand-new podcast series on SONNET 2, MAESTRO 8.0, Automatic Sound Management 3.0, AudioLink, AudioKey, and more!
Subscribe now to get all the latest MED-EL Professionals Blog articles sent right to your inbox!
*Not all products, indications, and features shown are available in all areas. Please contact your local MED-EL representative for more information.