Remote Rehabilitation: Remote Lesson Kit #4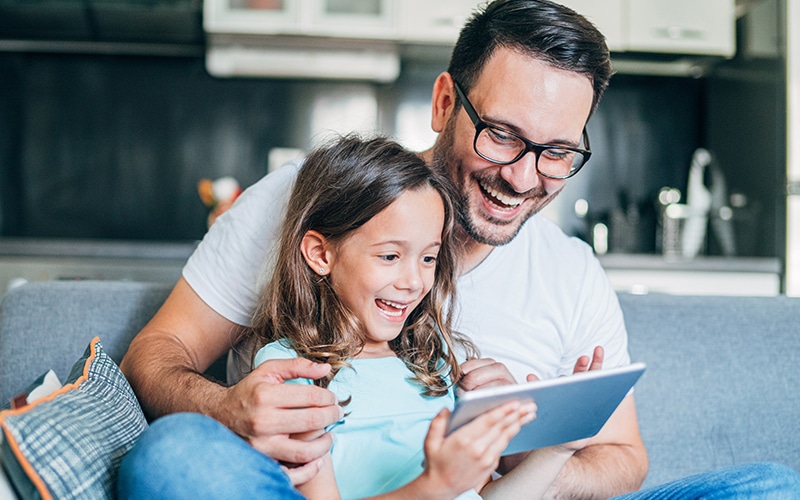 The final remote lesson kit in our series is Remote Lesson Kit 4: "Monkeys". As with the other kits, this kit will help you provide remote rehabilitation with specific goals in mind. It has been created for audiologists, rehabilitation therapists, speech-language pathologists to use while working with children with hearing loss.
It follows the same structure as previous remote lesson kits. It includes engaging rehabilitation activities, detailed therapist notes, and resources specifically designed for remote rehabilitation.
Remote Rehabilitation with Specific Goals for Young Children
Like the previous kits, this kit has clear listening goals, spoken language goals, and cognition and Theory of Mind goals related to each activity. The activities can also be adjusted to different levels to best meet the needs of the child.
Remote Lesson Kit 4 includes a board game, a craft activity, and more. As with previous remote lesson kits, it also includes an animated slide deck storybook. The animated story can be shared from your screen with the family making it easy to use and will support you to keep young children engaged right throughout the lesson.
Download Now: MED-EL Remote Lesson Kit #4 – Monkeys
Download Slide Deck: Monkeys (Without Animations)
Getting Started with Remote Rehabilitation
If you are just starting out with telepractice for aural rehabilitation, check out our article on Telepractice: Introducing MED-EL Remote Lesson Kits.
To make the most out of using remote lesson kits in telepractice, there is also a free 40-minute course available on the MED-EL Academy. In this course, remote lesson kit creator Rebecca Claridge demonstrates how the resources can best be used to target goals in different learning domains and coach parents.
The previous Remote Lesson Kits in the series can be found here:
Remote Lesson Kit 3: Transport
Subscribe & Share
If you know others who could benefit from these Remote Lesson Kits, feel free to share this with them.
If you need additional materials or activities, you can apply telepractice techniques to all 26 of our free comprehensive Themed Lesson Kits. These guided kits are also suitable for parents to use for at-home rehabilitation activities.
Make sure to subscribe to our Professionals Blog to get all our latest rehabilitation materials in your inbox.
The content on this website is for general informational purposes only and should not be taken as medical advice. Please contact your doctor or hearing specialist to learn what type of hearing solution is suitable for your specific needs. Not all products, features, or indications shown are approved in all countries.