RONDO 3: Incredibly Simple, Simply Incredible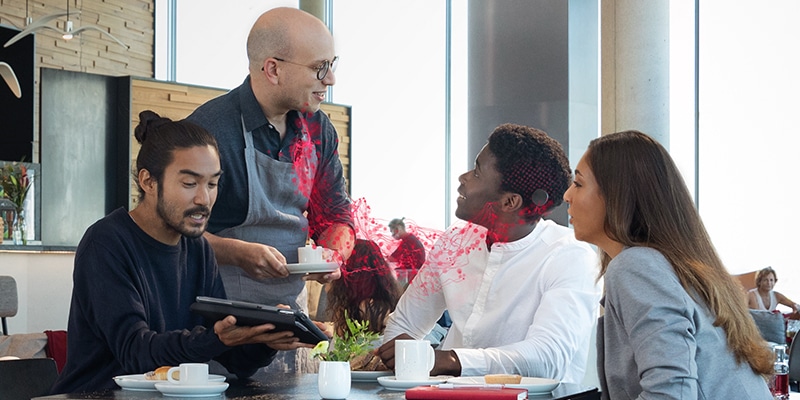 Have you heard the news? RONDO 3 is here! Why is everyone so excited about RONDO 3?
It's simple: RONDO 3 takes everything you love about RONDO 2—the sleek all-in-one design with a rechargeable battery and wireless charging—and upgrades to dual microphones and Automatic Sound Management 3.0 to maximize hearing performance, plus wireless connectivity, smartphone control, and enhanced water-resistance.
Can't See This Video?
Having problems viewing this video? Watch it on YouTube.
Sleek all-in-one design
Integrated lithium-ion rechargeable battery
Wireless charging
Dual microphones
Automatic Sound Management 3.0
Water-resistance
Wireless connectivity
Proven hearing performance1,2,3,4,5,6,7,8
Ready to learn more? Let's take a look at why RONDO 3 is an excellent option for recipients of all ages.
In today's article for audiologists and clinicians, we'll cover the features of RONDO 3 in detail. You can also find more information for cochlear implant candidates and upgrade users over on medel.com/hearing-solutions/cochlear-implants/RONDO3.
And as always, this is our international Professionals Blog, so not all features, products, or indications are approved or available in all areas. Please check with your local MED-EL team for the latest information on approvals and availability.
All-In-One Simplicity
First, RONDO 3 features our popular all-in-one single-unit design that combines coil, processor, and battery all into one surprising compact audio processor. RONDO 3 is worn completely off the ear, so it's made for all-day comfort. This off-the-ear design is especially helpful for users who wear glasses or when wearing a facemask.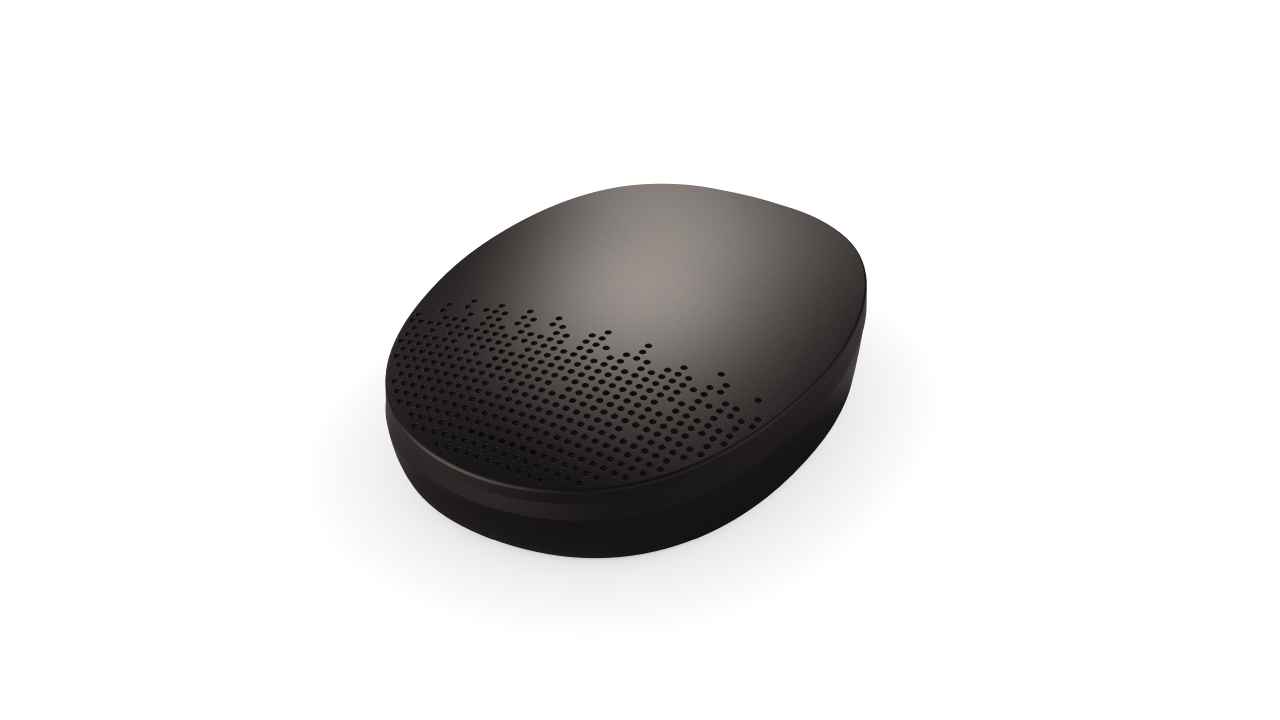 The low-profile RONDO 3 can easily disappear under longer hair. Even though it's packed with technology, RONDO 3 still only weights ~15 grams—that's less than seven 1¢ coins! With this sleek, lightweight design, your patients might even forget their wearing it.
Handling RONDO 3 is unbelievably simple for children and adults. With one-touch activation and hands-free control, we mean it when we say "just put it on and go".
Wireless Charging
Back in 2018, we revolutionized cochlear implant audio processors with RONDO 2, the first audio processor with built in rechargeable battery and wireless charging. We built on this experience to make RONDO 3 even more flexible for everyday life.
RONDO 3 still uses incredibly simple wireless charging and integrated lithium ion battery. This makes it very simple to use, because with no batteries to change, there is no need to routinely open the processor in daily life.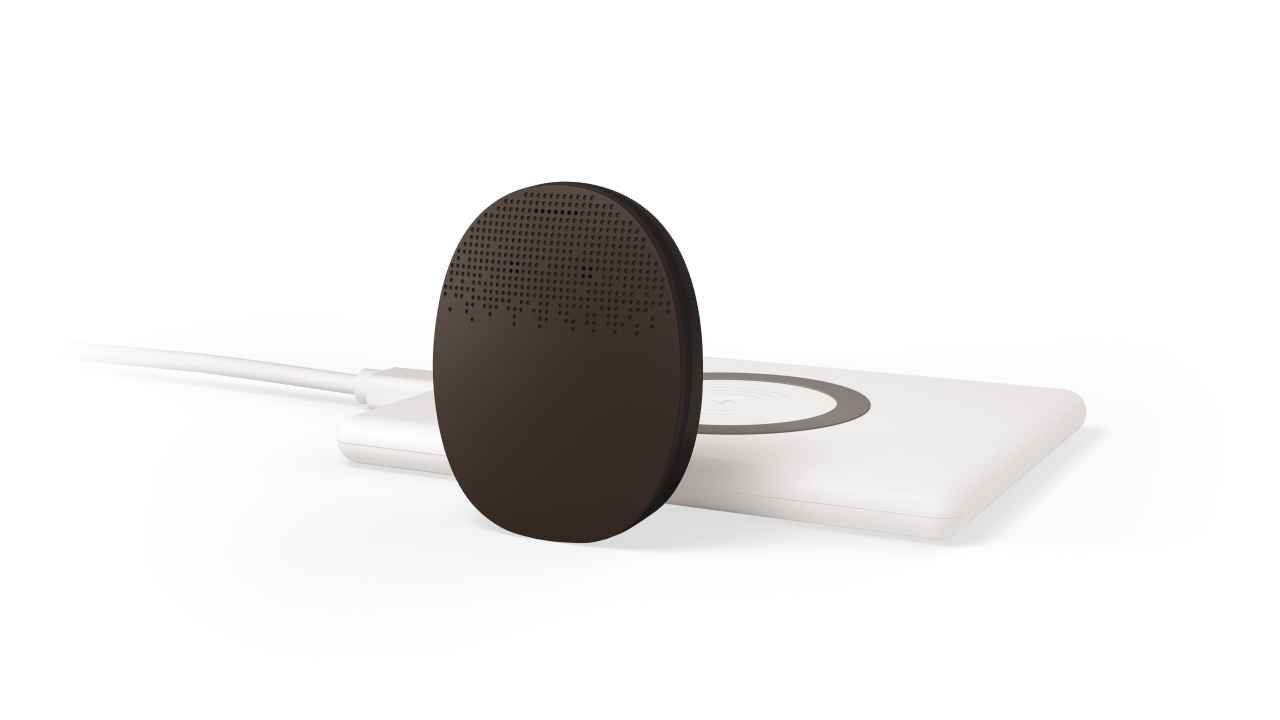 You just set RONDO 3 on the charger at night and pick it up and put it on in the morning. A few hours of charging provides all day hearing. Of course, this simplicity is a major benefit for children or older adults, but it's also one of the most popular features overall—who doesn't love simplicity?
And now with RONDO 3, you can also use a charging cable to power RONDO 3 on the go. You can also use a USB powerbank to charge with the cable or the wireless charging pad. These practical options can be helpful for extended listening away from home, like a weekend camping trip.  RONDO 3 also comes pre-charged out of the box, for easier set-up and first-fitting.
Proven Hearing Performance
RONDO 2 delivered unparalleled simplicity and ease-of-use. For RONDO 3, we wanted to keep this simplicity, but also provide our recipients with the proven benefits of our front-end processing technology.
One big change with RONDO 3 is that we've upgraded to two microphones. This enables Microphone Directionality for better hearing in noisy environments.8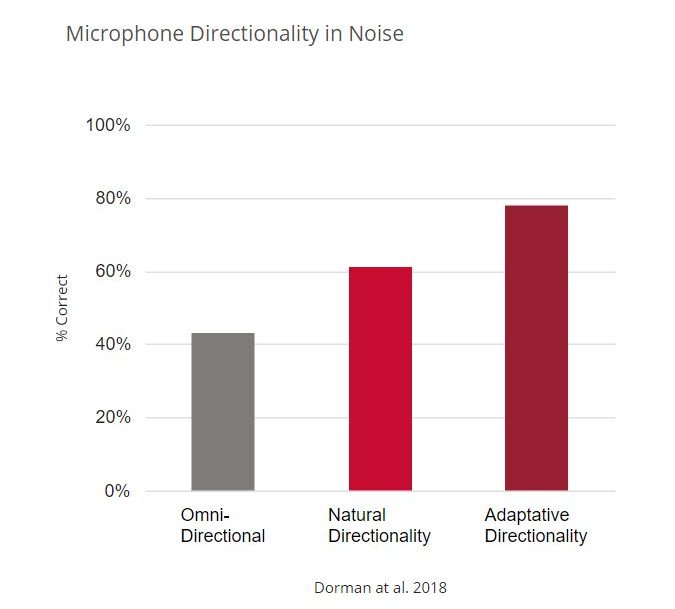 We didn't just add two microphones—we added our latest processing chip to enable Automatic Sound Management 3.0. This latest generation of our proven front-end processing technology is already very popular with users of our SONNET 2 audio processor. And even better, you can set these features to different levels for each map in a user's processor.
Microphone Directionality
Now with two microphones, RONDO 3 makes it easy to focus on sounds to the front while reducing background noise. MD can be set to Omni, Natural, Adaptive, or Auto-Adaptive. This technology can offer a significant benefit in noisy environments.8
Automatic Gain Control
Our dual-loop AGC and wide dynamic range help make sure soft sounds can be heard more clearly and loud sounds can be heard more comfortably. This minimizes any need to adjust volume settings in everyday life.
Wind Noise Reduction
Just like it says, WNR reduces annoying wind noise in outdoor settings. You can easily configure it to off, mild, or strong for each map.
Ambient Noise Reduction
This helpful feature is designed to reduce steady ambient background noise, like the humming of a fan, for a better listening experience.
Transient Noise Reduction
Sudden clatter of dishes or howl of a vacuum cleaner? No worries—Transient Noise Reduction is designed to instantly muffle sudden loud sounds for a more comfortable listening experience.
 Adaptive Intelligence
This ASM 3.0 technology continuously monitors the listening environment and instantly adapts overall front-end settings for optimal listening. This allows RONDO 3 to seamlessly adapt to changing listening environments without users needing to manually activate features or change settings.
Made for Bimodal
RONDO 3 also features our new bimodal synchronization technology, which lets you synchronize the audio processor to match the processing delay of nearly any hearing aid for bimodal users. This can provide a better interaural timing (ITD) match, which can support better sound localization for bimodal listeners.9,10
Together with our more natural frequency match and more natural loudness growth with 3:1 compression ratio, RONDO 3 offers an excellent option for better bimodal hearing with any hearing aid.11
Closest to Natural
Most importantly, RONDO 3 is part of our SYNCHRONY cochlear implant system, which uses our proven combination of long electrode arrays for Complete Cochlear Coverage and unique FineHearing sound coding technology, which work together to provide a closer match to the natural tonotopic map of the cochlea.1,2,3,4,5,6,7,8,9,10,11
This powerful combination of processor and implant technology enables a more natural sound quality and superior hearing performance that no other single-unit processor can match.1,2,3,4,5,6,7,8,9,10,11
Wireless Connectivity
There's more! RONDO 3 makes it easy to stream phone calls and other audio using our AudioLink accessory. You can also use AudioLink as a remote microphone for easier listening in busy settings. There are plenty of options with the versatile AudioLink accessory; it's easy to connect to a tablet or laptop for video calls, or stream TV and music to RONDO 3.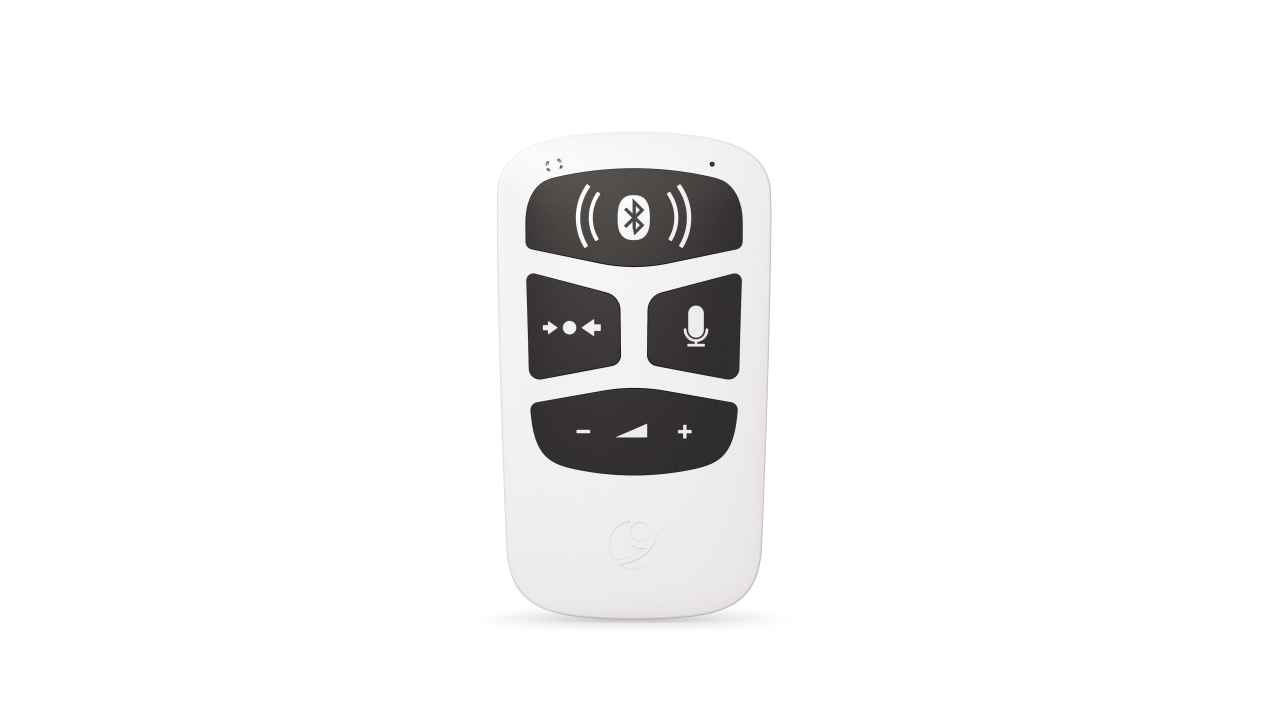 RONDO 3 also lets you change programs and adjust settings using a compatible smartphone and the AudioKey 2 app. You can also check battery status and see an overview of usage stats. Of course, there's the Find My Processor function for peace of mind.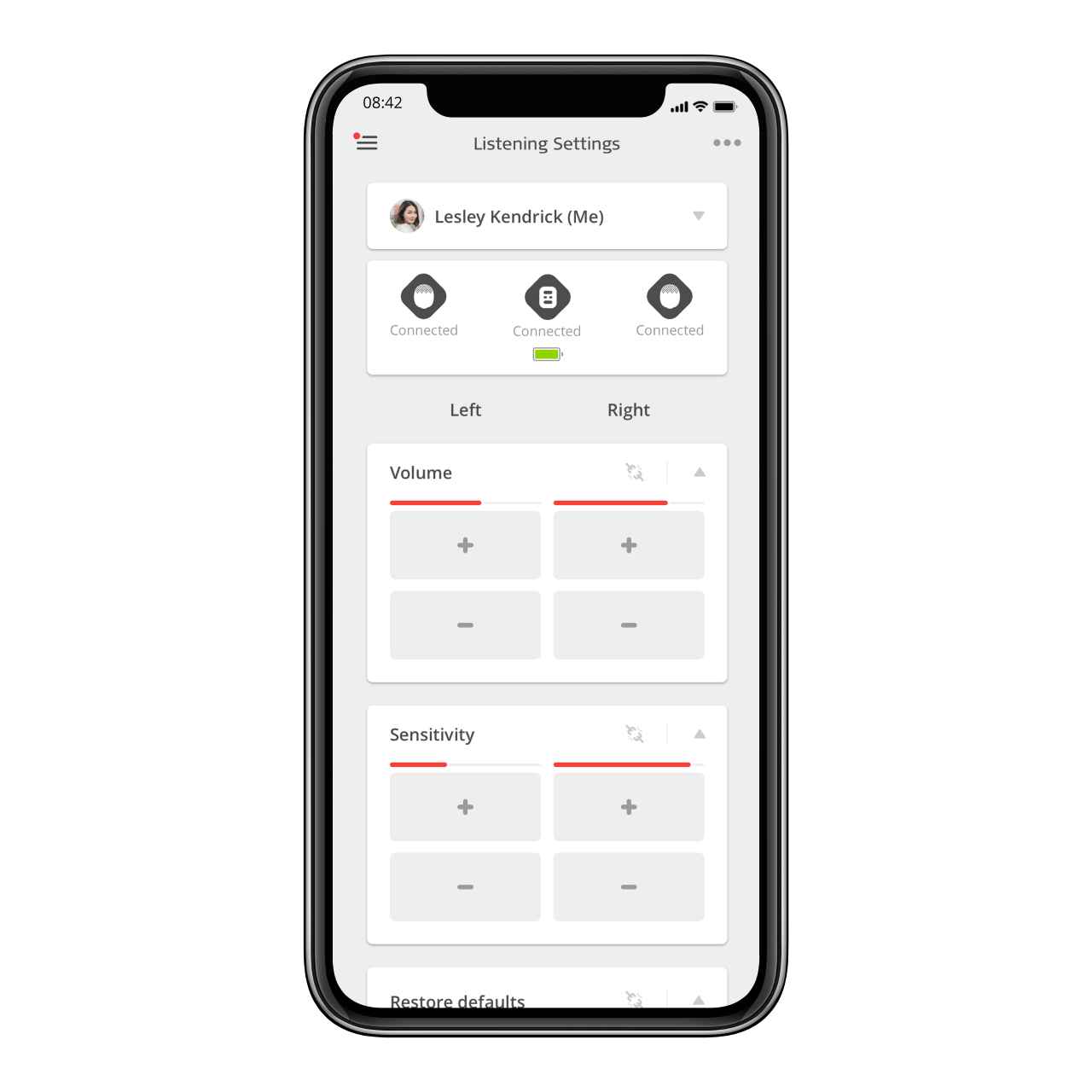 Made for Everyday
RONDO 3 doesn't just sound great—you'll also love the way it looks. With 30+ covers to choose from, you can change the look of RONDO 3 in a snap. Neutral colors and hair patterns make it easy to blend in, or go with a stylish design cover to stand out.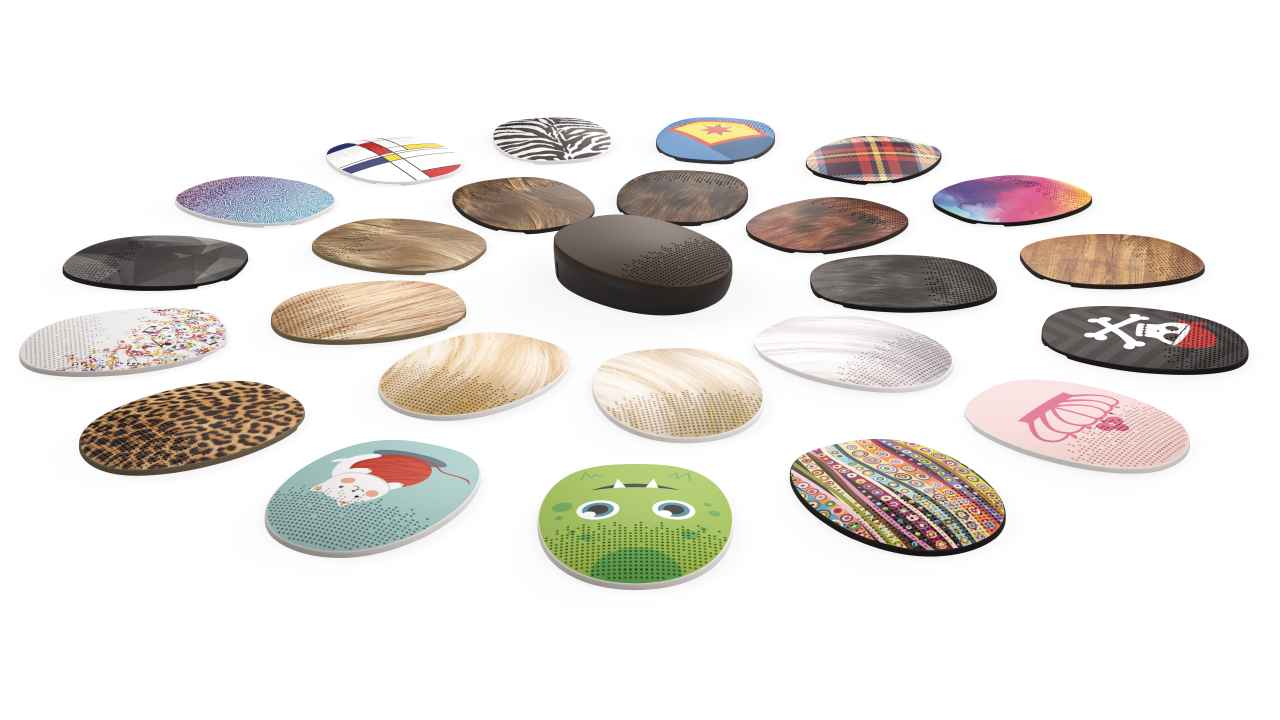 And for rainy days, there's no need to worry. RONDO 3 has enhanced water-resistance (IP68), meaning you're protected against rain, sweat, and even an accidental drop in the bathtub. For playing in the pool or swimming in the ocean, the WaterWear cover provides complete water protection.*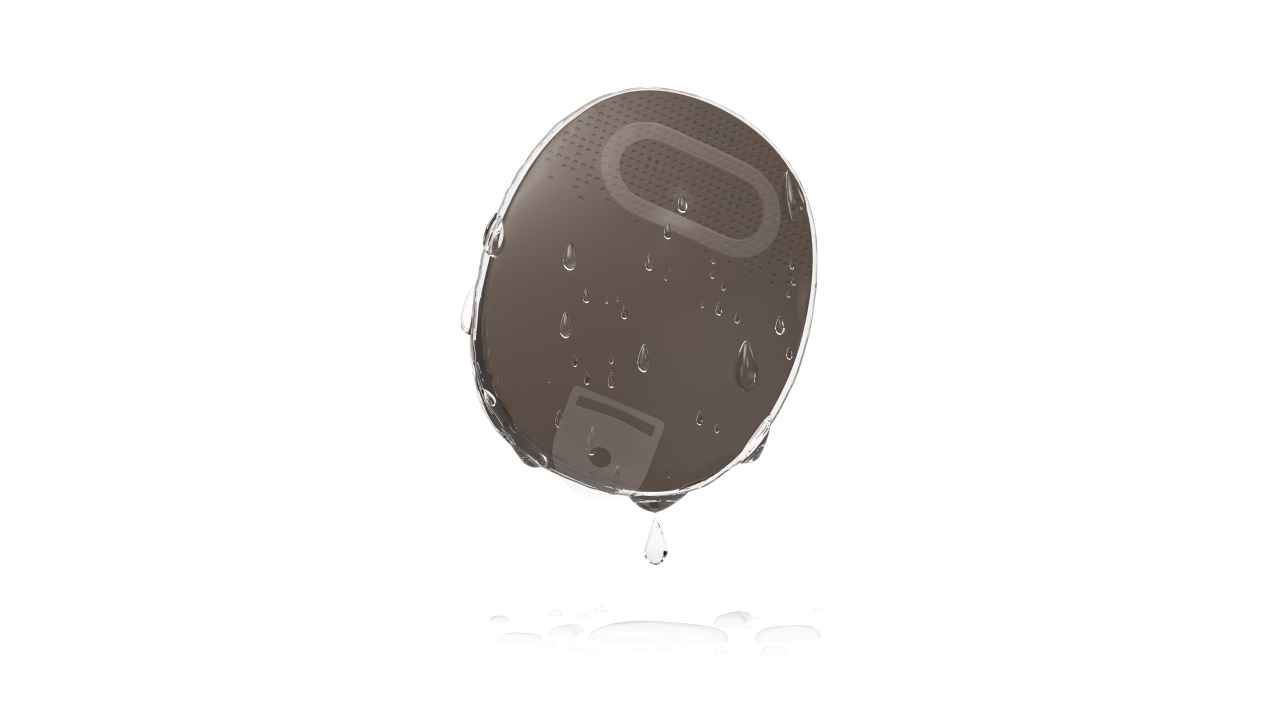 We have plenty more to share on RONDO 3, so stay tuned! We're looking forward to sharing user feedback, handling tips & tricks, plus a few extra surprises!
Subscribe & Share
How can you get started with RONDO 3 in your clinic? Right now, RONDO 3 is available to order for countries accepting the CE-Mark.
Have a question about RONDO 3? Let us know with our simple contact form!
Subscribe now to make sure you get all the updates from the MED-EL Professionals Blog.
*Water-resistant according to IP68 standard: RONDO 3 is resistant to water splashes and submersion up to a maximum depth of 1 m for 60 minutes. WaterWear is waterproof up to 4 m deep for 2 hours of submersion in salt-, fresh-, and chlorinated water.
Not all products, features, and indications shown are available in all areas. Please contact your local MED-EL representative for more information.
References
Schatzer, R., Vermeire, K., Visser, D., Krenmayr, A., Kals, M., Voormolen, M., Van de Heyning, P., & Zierhofer, C. (2014). Electric-acoustic pitch comparisons in single-sided-deaf cochlear implant users: frequency-place functions and rate pitch. Hear Res., 309, 26–35.
Rader, T., Döge, J., Adel, Y., Weissgerber, T., & Baumann, U. (2016). Place dependent stimulation rates improve pitch perception in cochlear implantees with single-sided deafness. Hear Res., 339, 94–103.
Landsberger, D.M., Vermeire, K., Claes, A., Van Rompaey, V., & Van de Heyning, P. (2016). Qualities of single electrode stimulation as a function of rate and place of stimulation with a cochlear implant. Ear Hear., 37(3), 149–159.
Prentiss, S., Staecker, H., & Wolford, B. (2014). Ipsilateral acoustic electric pitch matching: a case study of cochlear implantation in an up-sloping hearing loss with preserved hearing across multiple frequencies. Cochlear Implants Int., 15(3), 161–165.
Landsberger, D.M., Svrakic, M., Roland, J.T. Jr., & Svirsky, M. (2015). The relationship between insertion angles, default frequency allocations, and spiral ganglion place pitch in cochlear implants. Ear Hear., 36(5), 207–213.
Roy, A.T., Carver, C., Jiradejvong, P., & Limb, C.J. (2015). Musical sound quality in cochlear implant users: A comparison in bass frequency perception between Fine Structure Processing and High-Definition Continuous Interleaved Sampling Strategies. Ear Hear., 36(5), 582–590.
Canfarotta, M.W., Dillon, M.T., Buss, E., Pillsbury, H.C., Brown, K.D., & O'Connell, B.P. (2020). Frequency-to-Place Mismatch: Characterizing Variability and the Influence on Speech Perception Outcomes in Cochlear Implant Recipients. Ear Hear.
Dorman, M.F. & Natale S.C. (2018). Auto-Adaptive: A noise level-sensitive beamformer for MED-EL cochlear implant patients. J Am Acad Audiol.
Zirn, S., Arndt, S., Aschendorff, A., & Wesarg, T. (2015). Interaural stimulation timing in single sided deaf cochlear implant users. Hear Res. 328.
Zirn, S., Angermeier, J., Arndt, S., Aschendorff, A., & Wesarg, T. (2019). Reducing the device delay mismatch can improve sound localization in bimodal cochlear implant/hearing-aid users. Trends Hear. 23.
Vaerenberg, B., Govaerts, P.J., Stainsby, T., Nopp, P., Gualt, A., & Gnansia, D. (2014). A uniform graphical representation of intensity coding in current-generation cochlear implant systems. Ear Hear. 35(5): 533–543
The content on this website is for general informational purposes only and should not be taken as medical advice. Please contact your doctor or hearing specialist to learn what type of hearing solution is suitable for your specific needs. Not all products, features, or indications shown are approved in all countries.