ADHEAR: Stick. Click. Hear.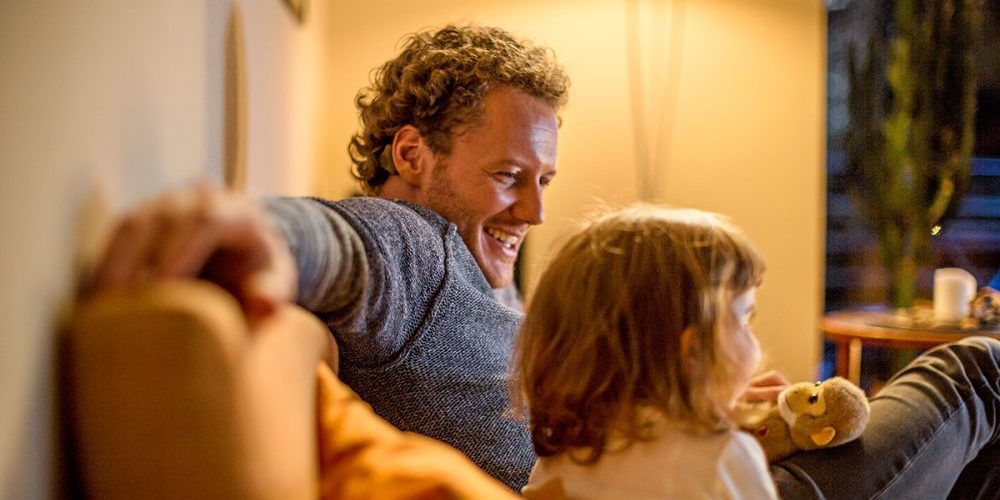 Conductive hearing loss can often be very effectively treated with a bone conduction implant. However, for candidates who do not want or cannot have a surgical solution, there has always been a trade-off between hearing performance and comfort.
Conventional hearing aids may not provide sufficient benefit, or can't be worn at all. Softbands can be uncomfortable and are very visible, which can be difficult for both children and adults. It can also be challenging to keep the audio processor in the right position for sound conduction.
That's why we're excited to introduce ADHEAR—a bone conduction system that combines exceptional comfort, simplicity, and hearing performance.
ADHEAR is our latest hearing loss solution, and it's our first non-surgical hearing system. With ADHEAR, we're excited to help an even wider range of candidates to enjoy hearing. Whether you're an ENT specialist, audiologist, or other hearing professional, ADHEAR makes it easy to provide a simple, effective solution to conductive hearing loss.
What can ADHEAR offer? Let's take a look at the benefits of this system and candidacy guidelines for ADHEAR.
Update: We're sharing a brand-new ADHEAR white paper for clinicians. Download it at the end of the article! And don't miss our expert ADHEAR interview series!
ADHEAR uses a unique adhesive adapter, so there is no pressure against the skin. Even though there's no direct pressure, the adhesive adapter design can still deliver equivalent output performance when compared to other non-surgical bone conduction systems.1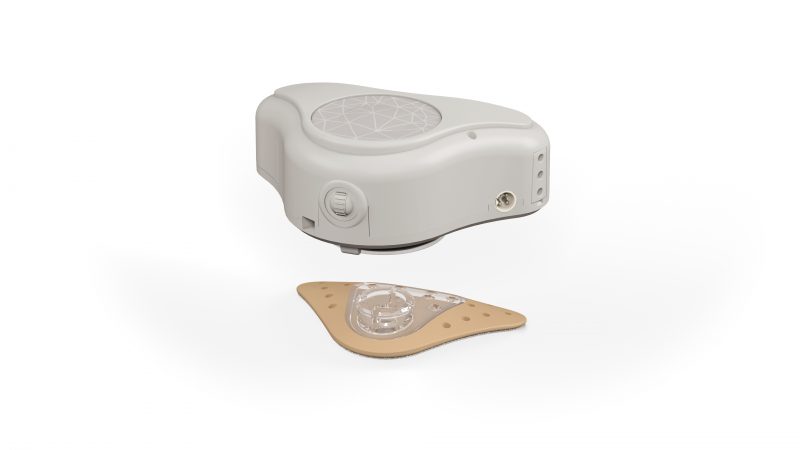 The single-use adhesive adapter is simply applied behind the ear and can be worn for 3–7 days. The adhesive adapter is water-compatible, so the adhesive can be worn while bathing, showering, or other water-related activities.  Please note, the ADHEAR audio processor itself is not water-compatible.
The adhesive adapter makes it easy to ensure ADHEAR is always in the optimal position for reliable hearing performance. Handling is simple; just snap the ADHEAR Audio Processor onto the adhesive adapter and you're ready to go.
No need for headband
No painful pressure
Effective amplification
Simple handling
Discreet design
All-day wearing comfort
Hearing Performance
With automatic adaptive directional microphones and built-in noise control, ADHEAR offers better hearing in any listening environment. ADHEAR has 4 pre-configured programs and volume control that can easily be adjusted on the processor.
Adaptive: Adaptive directional microphones automatically activated for better hearing in noise
Omni: Fixed omnidirectional microphone for quiet settings
Music: Optimized for music; 50:50 mix of microphone and external audio input
External: 100% external audio input only—mutes ADHEAR microphones
What about daily life? A discreet design and three color options make it easy for ADHEAR to blend in. And even better, ADHEAR offers up to two weeks of battery life from a single size 13 zinc-air battery.
Adaptive listening
Simple volume control
Built-in program button
Discreet design
Easy connectivity options
Up to 2 weeks of battery life
See ADHEAR in action: William shares how his ADHEAR helps him overcome his conductive hearing loss from a cholesteatoma.
Candidacy for ADHEAR
ADHEAR is intended for candidates with unilateral or bilateral conductive hearing loss, including either chronic or temporary conductive hearing loss. Candidates should have normal bone conduction, with bone conduction thresholds of less than or equal to 25 dB HL (500–4,000 Hz). For single-sided deafness, hearing should be normal in the contralateral ear. ADHEAR is approved for use in countries accepting the CE Mark. Update: ADHEAR has also received FDA clearance for use in the United States.
Conductive Hearing Loss Audiogram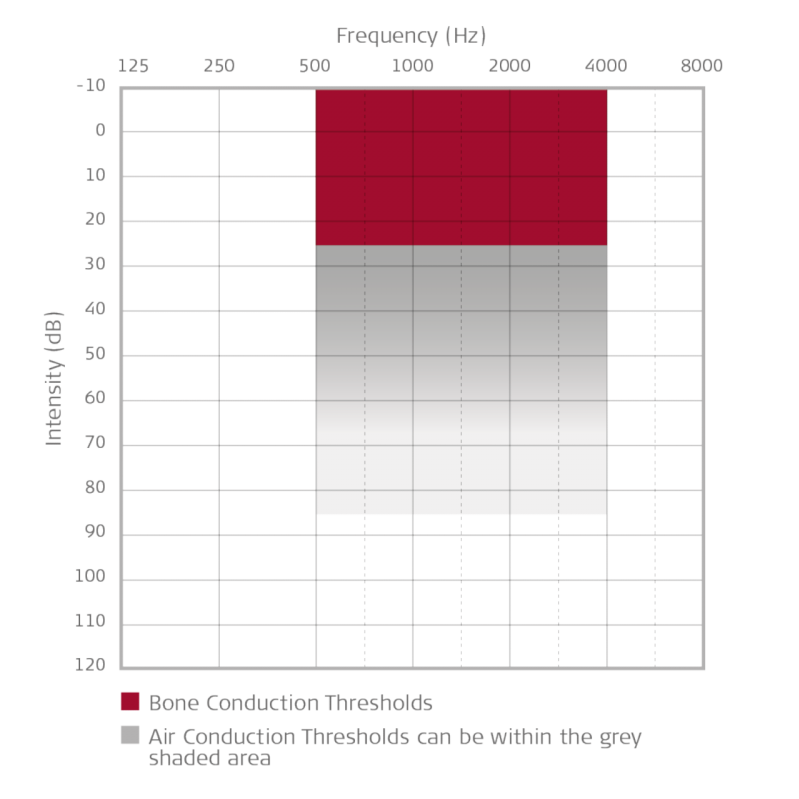 ADHEAR can be used to treat conductive hearing loss, such as hearing loss caused by:
Bilateral or unilateral microtia or atresia
Craniofacial malformation
Damaged ossicles
Otosclerosis (initial state)
Stenosis of ear canal
Chronic tympanic membrane perforation
Persistent Eustachian tube dysfunction
Persistently blocked ventilation tubes
Chronic otitis externa
Chronic otitis media with effusion (glue ear)
Chronic wax impaction
Even better, you can have candidates test ADHEAR right away to see if it will be right for them. Just apply an adhesive adapter and try it out. Who doesn't love instant results?
ADHEAR White Paper
Want even more in-depth information on ADHEAR? Check out this detailed white paper from our ADHEAR experts: The ADHEAR System – An innovative non-surgical bone conduction solution.
ADHEAR Expert Podcast Series
Ready to learn more? Check out our detailed ADHEAR interview series with our in-house experts! You can download the transcripts and find all our expert podcasts on the MED-EL Professionals Podcast page.
ADHEAR Tips & Tricks for Professionals
Tips and tricks for ADHEAR professionals and users can be found here.
Subscribe & Share
ADHEAR is now available in countries accepting the CE Mark—contact your local MED-EL representative to find out more about ADHEAR for your clinic. ADHEAR has also recieved clearance from the FDA for use in the United States—you can sign up here for more information on ADHEAR availablity in the US. 
Want to stay up to date on the latest news from MED-EL? Subscribe now to make sure you get our articles sent right to your inbox.
1. Mattsson, E., Kittelfors, M., & Sadeghi, A. (2015). Subjective and objective comparison between two bone conductor hearing system, Softband and Adjoin. Research project, University of Gothenburg. https://gupea.ub.gu.se/bitstream/2077/39773/1/gupea_2077_39773_1.pdf
*Not all products, features, and indications shown are available in all areas. Please contact your local MED-EL representative for more information.