The Latest Research on Single-Sided Deafness and Cochlear Implants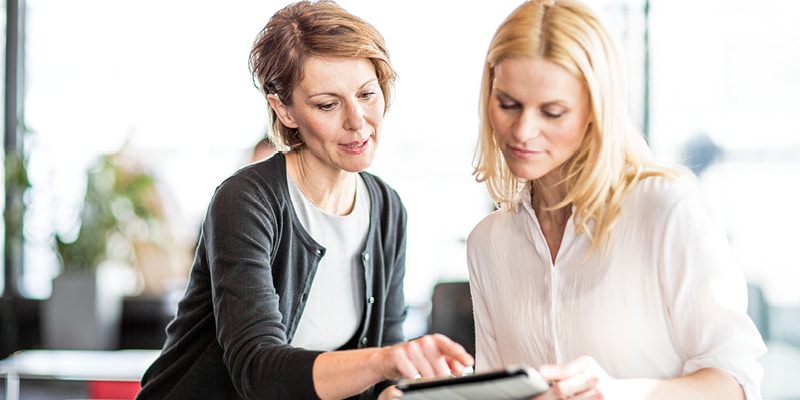 Single-sided deafness (SSD) continues to be a hot topic around the world as cochlear implant (CI) candidacy criteria expand for this population and more and more adults and children with SSD receive a CI. In light of this, we would like to share some of the research and best practices for supporting this population. In this annotated bibliography (which is by no means exhaustive), we have highlighted key findings from some of the latest publications on this topic.
Single-Sided Deafness and Cochlear Implants: Key Findings
Cochlear implant users with SSD demonstrate continued improvements in localization after long-term CI use.[9]
In the study "Long-Term Improvement in Localization for Cochlear Implant Users with Single-Sided Deafness," Thompson et al. (2022) found that adult CI recipients with SSD demonstrated significant improvements in their sound source localization abilities in the first weeks following activation and that this improvement was maintained after one year of CI use. Interestingly, the study also found that localization accuracy and consistency continued to further improve over the follow-up period of five years post-activation. Findings were based on the assessment of 11 patients with SSD.
Clinically relevant benefits of cochlear implantation are demonstrated in pediatric recipients with SSD.[5,2]
In "Spatial Release From Masking in Pediatric Cochlear Implant Recipients With Single-Sided Deafness" and in "Benefits of Cochlear Implantation in Childhood Unilateral Hearing Loss (CUHL Trial)," Park et al. (2021) and Brown et al. (2022) present outcomes from a study on cochlear implantation in pediatric recipients with single-sided deafness. The cohort includes twenty children with congenital or acquired SSD. Outcomes show significant benefits of CI for speech perception in noise on all binaural effect measures, including head shadow, summation, squelch, and spatial release from masking after 12 months of CI use. Clinically relevant and significant improvements with CI are also demonstrated for localization and subjective hearing outcomes and listening effort as assessed with the Speech, Spatial, and Qualities questionnaire.
Long duration of deafness for adults with SSD should not be the sole contraindication against CI.[3,4,7]
Rader et al. (2022) investigated the influence of subjective duration of deafness in adults with SSD and a CI on postoperative speech perception in their study "Hearing rehabilitation for unilateral deafness using a cochlear implant: the influence of the subjective duration of deafness on speech intelligibility." In this retrospective analysis, the authors found that patients with a duration of deafness of fewer than 400 months (approximately 33 years) had more favorable speech perception outcomes at 12 – 36 months postCI activation than those with longer durations of deafness.
Duration of deafness is unlikely to be an independent negative predictive factor and thus should not generally be considered as a contraindication." Rader et al. (2022)
Nassiri et al. (2022) had comparable findings. Their study, "Impact of Duration of Deafness on Speech Perception in Single-Sided Deafness Cochlear Implantation in Adults," compared the speech perception scores of adult CI recipients with SSD with and without long durations of deafness (longer than 10 years vs. less than 10 years). Patient assessment results from the last appointment within the first postoperative year were used in the analysis. Results showed equivalent speech perception scores between the two groups.
In a review of the current evidence, Dillon et al. (2022) conclude that performance between adult CI recipients with post-lingual onset SSD may differ from adults with congenital SSD due to the effects of prolonged monoaural hearing on the auditory pathways. They also concluded further research into this population is required.
Counseling on expectations and auditory training are important for maximum benefit from CI.[3]
In a recently published paper by Dillon et al. (2022) titled "American Cochlear Implant Alliance Task Force Guidelines for Clinical Assessment and Management of Adult Cochlear Implantation for Single-Sided Deafness," the authors outlined 16 guidelines based on a review of the current evidence and the results of a systematic . For the pediatric population with SSD, Park et al. (2022) presented clinical guidelines and recommendations on the management of cochlear implantation in "ACIA guidelines on CI candidacy assessment and testing recommendations in SSD children." The guidelines outlined by Dillon et al. (2022), Park et al. (2022), as well as those outlined in Távora-Vieira et al., (2020) provide a comprehensive outline for suggested care. One recommendation was for discussions of realistic expectations to be included in pre-CI counseling, such as expectations about device use to support recipients in achieveing maximum benefit from the deviceThe guidelines also provide recommendations for systematic auditory training of the implanted ear.
Interaural place-of-stimulation mismatch can compromise binaural processing and spatial-hearing benefits.[1]
Bernstein et al. (2021) evaluated three measures of interaural place mismatch in 19 bilateral CI and 23 SSD CI recipients in their paper entitled "Interaural Place-of-Stimulation Mismatch Estimates Using CT Scans and Binaural Perception, But Not Pitch, Are Consistent in Cochlear-Implant Users." In both patient groups, binaural sensitivity to interaural time differences was best when the same cochlear locations, as determined from post-op CT scans in the implanted ears, were stimulated in both ears. In contrast, binaural sensitivity was poorer for interaurally pitch-matched sites of stimulation. This suggests that while place pitch may be plastic and shift over time, binaural brainstem pathways do not experience plasticity to compensate for mismatch. The authors conclude that a reprogramming of the CI frequency allocation based on CT scans, not on interaural pitch, may improve binaural processing and spatial-hearing benefits.
Special thanks to Dr. Reinhold Schatzer, Sound Coding – R&D Signal Processing & Fitting at MED-EL and Natalie Teakle, Advanced Rehabilitation Manager at MED-EL, for writing and contributing this article.
Best Practice for Single-Sided Deafness in Adults: ADHEAR, BONEBRIDGE, or CI?
For more on best practice for professional care and hearing rehabilitation in adults with SSD, check out our ExpertsONLINE video. In this video, Prof. Dr. Paul Van de Heyning, Prof. Piotr Henryk Skarżyński, and Severin Fürhapter from MED-EL VIBRANT discuss the minimum standards that should be established in implant clinics and compare the four main solutions—CROS hearing aid, CI, ADHEAR, and BONEBRIDGE—so that each candidate receives the best level of care.
Can't see this video? Watch it on YouTube.
More on Single-Sided Deafness and Cochlear Implants
Have a question about cochlear implants for single-sided deafness? Want to help your patients with SSD learn more about how they could benefit from a MED-EL cochlear implant? Check out Cochlear Implants for Single-Sided Deafness. You can also connect with us there for local support and guidance in your country, or you can contact your local MED-EL representative directly.
For more information and resources for rehabilitation and expectations counseling for cochlear implant recipients with single-sided deafness, you can view a recorded lecture, "Single-Sided Deafness & Cochlear Implant Rehabilitation," on the MED-EL Academy after logging in to your free myMED-EL professionals account.
For details on real-world outcomes and the benefits of cochlear implantation in adults and children with single-sided deafness and on optimizing fitting in SSD recipients, you can view our ExpertsONLINE discussions related to SSD on the MED-EL Academy after logging in to your free myMED-EL professionals account.
You may also be interested in these other MED-EL Professionals Blog articles:
More on Single-Sided Deafness and Bone Conduction Solutions
Subscribe and Share
Don't miss any of our future articles on this topic, other hot topics among hearing professionals, or our innovative solutions for hearing loss. Subscribe to the MED-EL Professionals Blog below.
References
The content on this website is for general informational purposes only and should not be taken as medical advice. Please contact your doctor or hearing specialist to learn what type of hearing solution is suitable for your specific needs. Not all products, features, or indications shown are approved in all countries.