SYNCHRONY ABI Auditory Brainstem Implant: Surgical Video Featuring Prof. Behr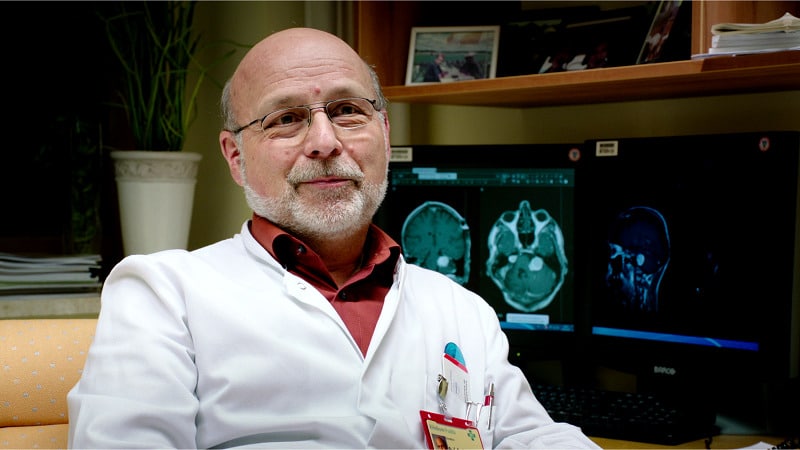 Today we would like to draw your attention to a special case report from the ever-growing online archives of the MED-EL Surgical Video Library: This case focuses on the implantation of an auditory brainstem implant (ABI)—one of the more rarely used hearing implant systems. Such an implant is used when there is retrocochlear or neural hearing loss when the auditory nerve is unable to transmit signals from the ear to the brain. Unlike cochlear implantation, brainstem implant surgery is a neurosurgical procedure rather than an otological one. In this surgical recording, you can follow each detailed individual surgical step performed by Prof. Robert Behr at the Fulda hospital in Germany.
Key implantation data:
Patient: 33 years old at time of surgery
Diagnosis: bilateral deafness due to Neurofibromatosis type 2 (NF2)
SYNCHRONY brainstem implant from MED-EL
Tumor removal at the same time as implantation
Profound Hearing Loss
The patient concerned is a male with neurofibromatosis type 2. After his hearing progressively deteriorated, he became completely deaf on his right side at the age of 18. Tumors were removed from the right side over the course of several surgeries. The patient heard only with his remaining hearing on the left side, where different, increasingly powerful hearing aids were used.
Eventually, however, a constantly growing tumor led to the loss of this residual hearing as well. At the age of 32, the patient was completely deaf—with serious consequences: "Hearing loss has deeply affected my personal and professional life. I had to severely reduce my social contacts and I felt of lesser value at work," he recalls.
An ABI Operation With Unique Challenges
The implantation by Prof. Robert Behr at Fulda hospital took place about one and a half years after the diagnosis of deafness. During surgery, the tumor was removed and a brainstem implant was fitted. According to Prof. Behr, two key challenges emerged:
1. Preservation of the facial nerve:
Since the patient already had facial paralysis on one side, great care was taken not to damage the nerve and muscle function of the healthy half of his face during tumor removal. Complete facial nerve palsy would result in severe effects on facial expressions, swallowing, etc.
2. Position and size of the tumor:
The tumor was about 3 cm in diameter and exerted pressure on the brainstem. In addition, it had grown into the lateral recess, making surgical placement of the brainstem implant more difficult.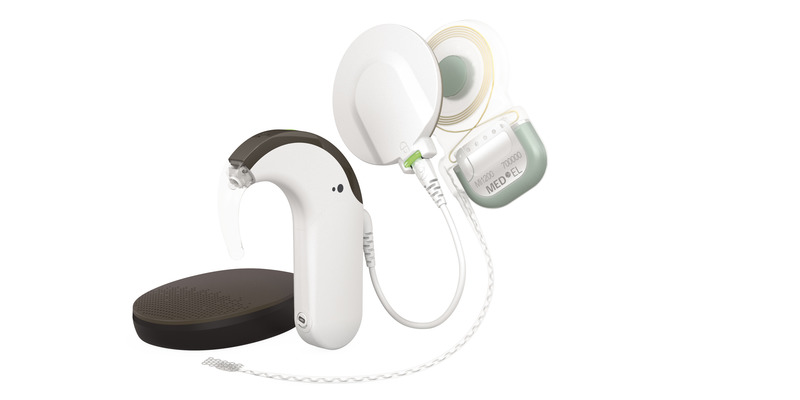 "I am very happy I made this decision."
Despite all the challenges, the operation was extremely successful: A few weeks after activating the brainstem implant, the patient was already able to perceive different sounds, e.g. bells, car horns, ringing tones, or birds chirping. A few months later, he was able to distinguish individual words and even simple sentences spoken by his friends and family.
"It took about six months before I could communicate reasonably well with friends and colleagues again," the patient reflects. "Of course, there are still limitations: I need a quiet environment, I need to see the person speaking, and they need to speak more calmly and carefully. Even so, the brainstem implant has definitely improved my life. Now I can't even imagine living without it. I am very happy I made this decision."
What You Will Get to See in This ABI Video
The surgical video is divided into the following chapters or surgical steps:
Incision
Craniotomy
Opening dura and tumor dissection
Arachnoid membrane, facial, and lower cranial nerve dissection and tumor debulking
Tumor removal from brainstem and facial nerve
Managing nerves, vessels, lateral recess, removing lateral tumor parts
Expanding the approach by drilling the posterior wall of the internal auditory canal (IAC)
Final tumor removal from the IAC.
Sealing the IAC with muscle and identifying and opening the lateral recess
Preparation of implant bed.
ABI placement, intra-operative measurement, and fixation of implant housing
Insertion of the ABI electrode array
Fixation of the ABI electrode array
Removing platinum bridge, dura closure, and fixation of bone flap
Reconnecting the shunt and wound closure
Sign Up for Free and Enjoy Full Access
The MED-EL Surgical Video Library offers complete surgical case studies from leading ENT surgeons. These high-definition videos were created in collaboration with ARRI and show precise movements and detailed structures with incredible clarity. With your free myMED-EL professionals account, you get unlimited access to the MED-EL Surgical Video Library.
Subscribe for Updates From MED-EL
Make sure to  subscribe to the MED-EL Professionals Blog  to get MED-EL updates sent straight to your inbox as soon as they are published.
Would you like more information about SYNCHRONY ABI or other MED-EL hearing solutions? Get in touch with us.
The content on this website is for general informational purposes only and should not be taken as medical advice. Please contact your doctor or hearing specialist to learn what type of hearing solution is suitable for your specific needs. Not all products, features, or indications shown are approved in all countries.