Case Study: BONEBRIDGE Active Bone Conduction Implant—Prof. Dr. Koitschev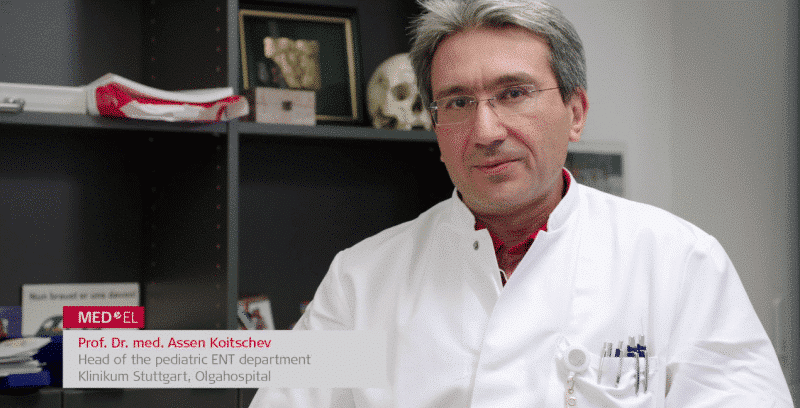 Today, you're getting a first-person view of a BONEBRIDGE implantation. As part of the MED-EL Surgical Video Library, this surgical case study is presented in crystal-clear 4K HD. You'll have a clear view of surgical techniques and anatomical structures, including creating a sub-periosteal pocket, creating a recess in the mastoid, and proper fixation of the BC-FMT using the torque wrench.
BONEBRIDGE Surgical Case Study
In this surgical case study, Prof. Dr. Assen Koitschev demonstrates his techniques for implanting the BONEBRIDGE (BCI 601) Active Bone Conduction Implant. Prof. Koitschev is Head of the Pediatric ENT Department at Olgahospital, Klinikum Stuttgart.
In this case, the 11-year-old male patient has severe conductive hearing loss caused by aplasia of the pinna of his left ear. His bone conduction thresholds are normal. For this patient, Prof. Koitschev uses the BONEBRIDGE (BCI 601) Bone Conduction Implant.
BONEBRIDGE is an active bone conduction implant with transcutaneous connection to the audio processor. This minimizes any risk of skin complications while providing direct-drive sound transmission without energy losses through the skin. This enables excellent hearing outcomes combined with superior wearing comfort.
BONEBRIDGE is an ideal treatment option for conductive or mixed hearing loss. BONEBRIDGE can also be an effective treatment option for single-sided deafness when a cochlear implant is not suitable.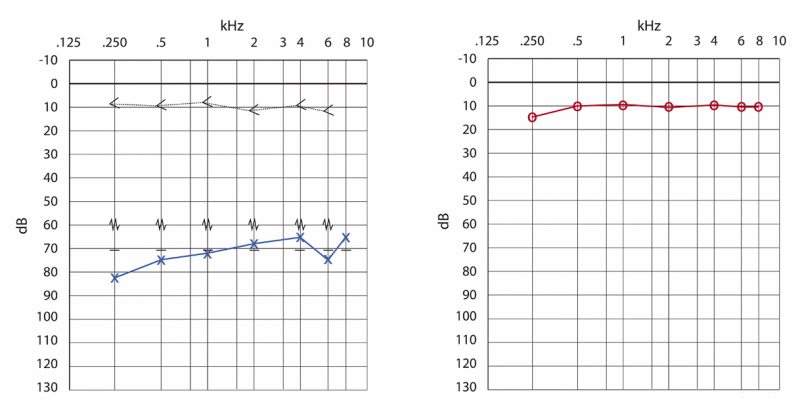 Pre-operative audiogram of this pediatric patient showing severe conductive hearing loss in left ear, with normal bone conduction thresholds.
Pediatric male, 11 years
Aplasia of the pinna, left ear
Severe conductive hearing loss
BONEBRIDGE BCI 601
Length: 8 minutes

Watch now: Prof. Koitchev demonstrate his surgical techniques in this high-definition bone conduction implant surgical case study (8 minutes).
Highlights to watch for in this bone conduction implant case study:
Patient overview, including pre-op audiogram
Pre-OP assessment of CT scans
Marking position of implant with template
Choice of incision considering a pinna reconstruction at a later stage
Creating a sub-periosteal pocket
Creating a recess in the mastoid bone
Using different templates to support surgery
Preparation of fixation holes
Positioning implant in sub-periosteal pocket and mastoid cavity
Fixation of the implant using cortical screws and a torque wrench
Subscribe & Share
Want more surgical case studies like this? Check out the MED-EL Surgical Video Library for access to all our video case studies.
Find out what sets BONEBRIDGE apart from any other active bone conduction implant in this professionals guide.
We'll be posting more hearing implant case studies here on our MED-EL Professionals Blog—don't forget to subscribe!
*Not all products, indications, and features shown are available in all areas. Please contact your local MED-EL representative for more information.