When Should Paediatric Cochlear Implant Rehabilitation Begin?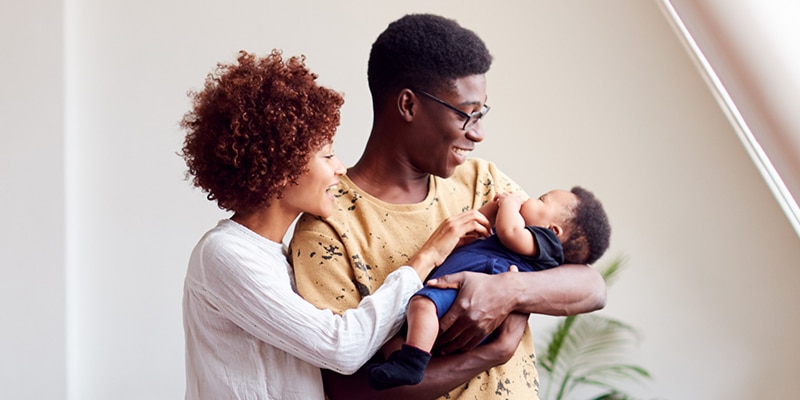 Many families wait a long amount of time for their baby's cochlear implant surgery and for their child to gain optimal access to sound. While some professionals and caregivers think paediatric cochlear implant rehabilitation can only begin after implantation, this notion is incorrect.
In fact, rehabilitation support can be offered right from the diagnosis of hearing loss. Support given to families during this waiting time has the power to shape a baby's brain now and into the future through caregiver education, coaching, and guidance.
How Can Families Waiting for Cochlear Implants Benefit from Rehabilitation?
Parental linguistic input in a child's early years is known to affect their later vocabulary, language, and literacy outcomes.[2] Yoshinaga-Itano et al. [4] and Moeller [3] found that significantly better language scores in children with hearing loss were associated with early enrollment in intervention and high levels of family involvement.
Additionally, DesJardin and Eisenberg observed that parental self-efficacy may also impact the development of communication skills of children with hearing loss as family involvement and self-efficacy in developing their child's language skills were related to parent-child interaction.[1] They discovered positive relationships between mothers' confidence and involvement in developing their children's language skills and mothers' quantity and quality of language input.[1]
Maximizing Growth & Development During This Critical Period
As rehabilitation specialists, our role is to guide, educate, and build the capabilities and confidence of caregivers. This includes how they communicate with their baby, develop their child's skills, understand their child's hearing loss and development, and troubleshoot technology—especially during the critical period of parent-child bonding and communication development.
Following a diagnosis of hearing loss, caregivers are required to make complex life-long decisions for their child. They must learn about hearing loss, assessment, devices, early intervention, education, and communication options, as well as learn about how to facilitate communication development while they are waiting for their child's implant. Hence, providing support can benefit families as soon as a child is diagnosed with hearing loss.
Where to Start: Providing Caregivers the Right Support
If you are unsure where to begin, download Ready, Steady, Go! Professionals for more information about supporting families of babies waiting for a cochlear implant.
This material outlines how to work with families and babies newly diagnosed with hearing loss as well as how to guide and coach families to develop their knowledge, skills, and confidence. It also offers practical activities with step-by-step instructions to use with caregivers and their babies to support early communication development. Ready, Steady, Go! Professionals may also be used by professionals to support children who use other types of hearing technology.
 Supporting Families to Overcome Challenges While Waiting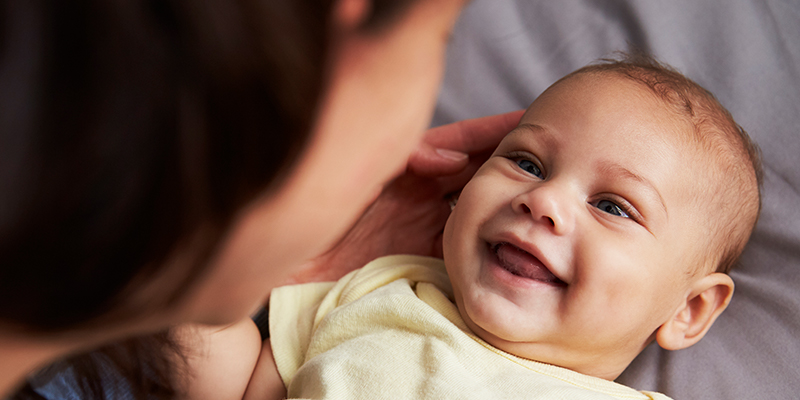 Providing caregiver education is the main goal of rehabilitation for families with a baby waiting for a cochlear implant. This can be achieved by information sharing as well as guiding and coaching them to use strategies that promote early communication skills in their child.
Rehabilitation professionals must adjust the delivery of rehabilitation to most effectively support this group of caregivers. To provide effective paediatric cochlear implant rehabilitation to families of babies newly diagnosed with hearing loss and those waiting for a cochlear implant, rehabilitation specialists must be flexible in their communication style and provision of information as well as how they schedule and structure appointments.
Paediatric Cochlear Implant Rehabilitation in the First 18 Months
Since the introduction of newborn hearing screening, rehabilitation professionals have begun to work with much younger children. Working with babies under the age of 18 months requires additional knowledge, skills, and resources than what is required while working with older children with hearing loss and their families.
For example, rehabilitation professionals should consider the need for appropriate seating, toys, and additional facilities when providing therapy to this population. It may also be helpful to review information about early developmental milestones, communication development, parent-child interaction, and caregiver coaching as well as audiological testing and management protocols for children under 18 months of age.
Note: Enabling families to make informed choices and decisions about their child's communication mode and fitting of amplification is of upmost importance when working with families of children newly diagnosed with hearing loss. Ready, Steady, Go! Professionals has been written for professionals to support those caregivers who have chosen a spoken communication pathway for their child.  Collaboration with family members, educational staff, and all professional stakeholders is required to identify a holistic and suitable support plan for every child.
Subscribe & Share
We would like these kits to help as many people as possible. If you know others who could benefit from knowing more about paediatric cochlear implant rehabilitation, feel free to share it with them.
If you need material and activities to help you provide aural rehabilitation to adults, check out our adult rehabilitation kits.
Subscribe to our Professionals Blog to make sure you receive all our latest updates sent right to your inbox.
References
[1] DesJardin, J., & Eisenberg, L. (2007). Maternal Contributions: Supporting Language Development in Young Children with Cochlear Implants. Ear & Hearing, 28(4), 456-469. https://doi.org/10.1097/aud.0b013e31806dc1ab
[2] Hart, B., & Risley, T. (1995). Meaningful Differences in the Everyday Experience of Young Americans. Paul H. Brookes Publishing Co.
[3] Moeller, M. (2000). Early Intervention and Language Development in Children Who Are Deaf and Hard of Hearing. Pediatrics, 106(3), e43-e43. https://doi.org/10.1542/peds.106.3.e43
[4] Yoshinaga-Itano, C., Sedey, A., Coulter, D., & Mehl, A. (1998). Language of Early and Later-Identified Children With Hearing Loss. Pediatrics, 102(5), 1161-1171. https://doi.org/10.1542/peds.102.5.1161