MED-EL Adult Rehabilitation Kit 7: Getting There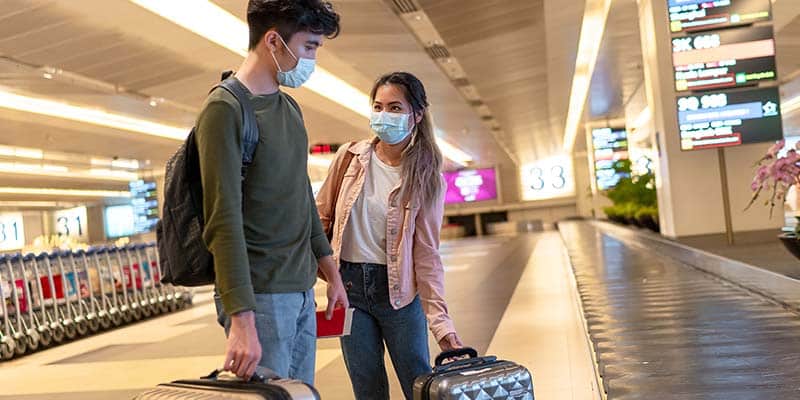 As travel starts again in some parts of the world and restrictions are slowly lifting, more cochlear implant recipients will be traveling between and within countries.
Our latest Adult Rehabilitation Kit "Getting There" includes strategies to manage travel and listening activities based around this topic.
Travel Tips for Cochlear Implant Recipients
Restrictions on travel have meant that some recipients have not had the experience of traveling recently. Some cochlear implant recipients may feel anxious when traveling, and lack of recent experience can make this worse. That's why we've decided that it is a great time to provide lots of practical tips for how to manage travel-related stress for cochlear implant recipients.
It includes strategies for packing, flying, staying in hotels, and taking part in guided tours. There are also lots of useful ideas for before traveling and during the trip.
Download MED-EL Adult Rehabilitation Kit 7: Getting There
Adult Rehabilitation Kit 7 "Getting There"
As with our earlier ARKs, this ARK also includes:
Tips for providing adult cochlear implant rehabilitation, such as ways to make tasks easier or more difficult depending on the recipient's current skills
A session plan with therapy goals
Activities with step-by-step instructions
Printable materials
Check Out Our Previous Adult Rehabilitation Kits
In case you missed any of them, you can download all of the previous Adult Rehabilitation Kits here:
Adult Rehabilitation Kit Introductory Activities, which are designed to get recipients started in the first weeks after device activation.
Subscribe & Share
If you find these kits helpful, make sure to subscribe to receive links to new kits directly in your inbox as soon as they are released. Don't forget to share this with your colleagues or friends who might also enjoy this material.