Introducing: MED-EL's Adult Rehabilitation Kits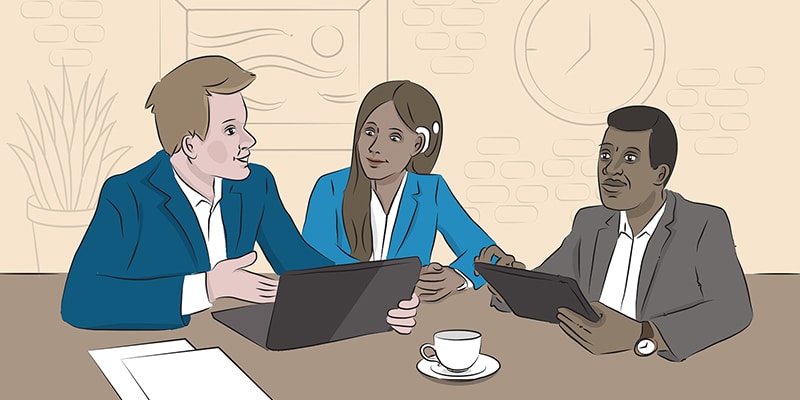 Cochlear implant recipients get the most from their device(s) if they receive rehabilitation to help the brain interpret the electrical stimulation it receives via the cochlear implant(s).  Research shows that structured, active listening practice leads to best outcomes following cochlear implantation.1 Adults with hearing loss have an increased risk for cognitive decline.2 However, auditory training has been shown to positively impact cognition.3
For hearing professionals that are looking for fun, entertaining and simple-to-use rehabilitation activities that provide recipients with suitable listening practice, our newly developed Adult Rehabilitation Kits (ARKs) are here to help!
Designed to offer structured and visually appealing listening practice, the ARKs incorporate three types of goals and activities for cochlear implant rehabilitation:
Auditory Training: activities to retrain the auditory system with topics relevant to everyday life
Auditory and Cognitive Processing: The ARKs include activities designed to incorporate a range of cognitive tasks into listening practice
Integrating Hearing into the Lifestyle: activities to educate recipients and their families as well as support recipients to advocate for themselves in all areas of their lives.
Hearing professionals will find the kits extremely easy to use. Simply place the recipient into one of two levels and begin. There are no time consuming or unnecessary placement tests needed. You can just take the kits and get started.
Recipients will enjoy the visually appealing and interesting activities.
Each adult rehabilitation kit contains:
tips for providing cochlear implant rehabilitation to adults
a multi-level lesson plan with 3 activities
detailed instructions on how to deliver each activity
resources that can be shared with recipients so that they can continue their practice between rehabilitation sessions
specially created illustrations to keep listening practice interesting
The first ARK titled "Who's Who" is the first of four ARKs based around the topic of Families. In addition to this ARK, 11 additional kits will be released in the future. All will be free to download, use, and share with colleagues and recipients to support them to get the best from their device(s).
Download Adult Rehabilitation Kit 1.
Download Adult Rehabilitation Kit 1 in Polish.
Download Adult Rehabilitation Kit 1 in Korean.
Also included here is the 'Introductory Activities' Kit. This is designed to get recipients started in the first weeks after device activation.
Download Adult Rehabilitation Kit Introductory Activities.
Additional Adult Rehabilitation Kits
Since this post has been published, we have also released the following additional MED-EL Adult Rehabilitation Kits:
• Adult Rehabilitation Kit 2.
• Adult Rehabilitation Kit 3.
• Adult Rehabilitation Kit 4.
• Adult Rehabilitation Kit 5.
If you find these kits handy, subscribe so you don't miss the publication of any future resources. That way they will come right to your inbox.
References
Balkany, T., Hodges, A., Telischi, F., et al. (2008). William House Cochlear Implant Study Group: Position Statement on Bilateral Cochlear Implantation. Otology & Neurotology, 29:107–108.
Frank R. Lin, MD, PhD; Kristine Yaffe, MD; Jin Xia, MS; Qian-Li Xue, PhD; Tamara B. Harris, MD, MS; Elizabeth Purchase-Helzner, PhD; Suzanne Satterfield, MD, DrPH; Hilsa N. Ayonayon, PhD; Luigi Ferrucci, MD, PhD; Eleanor M. Simonsick, PhD; for the Health ABC Study Group. JAMA Intern Med. 2013;173(4):293-299.
Ferguson, M.A., & Henshaw, H. (2015). Auditory training can improve working memory, attention, and communication in adverse conditions for adults with hearing loss. Frontiers in Psychology, 6:556.