Adult Rehabilitation Kit 12: Sports – Ball Sports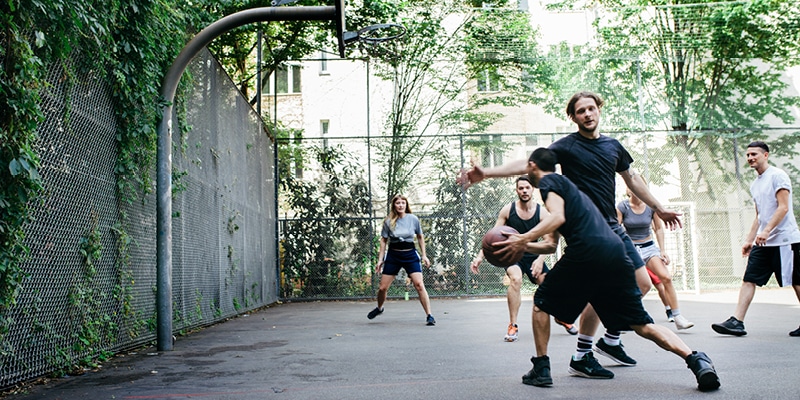 The MED-EL Adult Rehabilitation Kits (ARKs) offer guidance to professionals to provide hearing implant rehabilitation to adult recipients. In this article, we are sharing the final Adult Rehabilitation Kit (ARK) in our series.
This resource contains a lesson plan, complete with suggestions for goals and activities. The kit also includes resources and ready-to-use handouts for hearing implant rehabilitation sessions with adults.
Listening Activities & Repair Strategies for Everyday Life
The activities in ARK 12 target the recipient's ability to identify words and phrases through listening to interesting activities based on the topic of ball sports.
There is a range of stimuli included in the resource so that professionals may increase or reduce the difficulty of activities. This way, professionals can target the recipients' skills at a level that is both challenging and motivating—but not too difficult to support their continued progress.
A sentence tracking activity is also included to provide structured practice of repair strategies, an essential skill for daily life. More practice using repair strategies (for when a piece of information has not been understood) can also be found in Adult Rehabilitation Kit 6.
Free Download: Adult Rehabilitation Kit 12: Sports – Ball Sports
The Entire Series of MED-EL Adult Rehabilitation Kits
For your convenience, you can download all of the previous Adult Rehabilitation Kits here:
Adult Rehabilitation Kit Introductory Activities for after device activation.
Subscribe to Receive Updates From MED-EL
Get updates sent straight to your inbox as soon as new rehabilitation resources for hearing professionals are published. Sign up now here!