Effectively Managing Facial Nerve Stimulation: Triphasic Pulses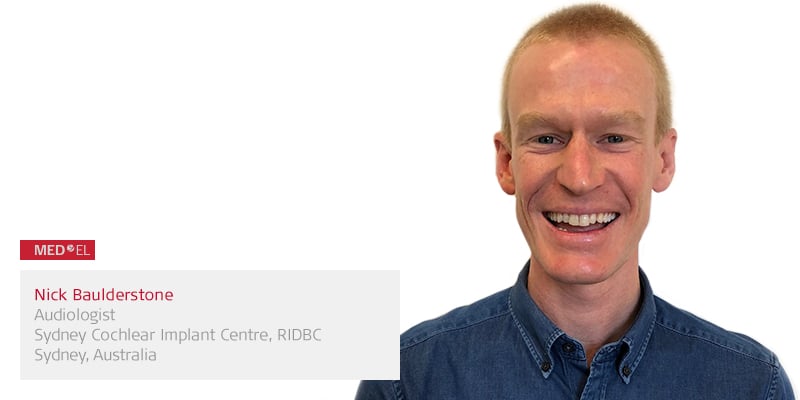 One potential side effect of cochlear implantation is facial nerve stimulation (FNS) or other non-auditory stimulation (NAS). Reported occurrences of FNS for cochlear implant recipients ranges from ~1–10%, and can occur regardless of implant brand. Facial nerve stimulation can be difficult to manage, as it often requires reducing stimulation levels or deactivating electrodes—and hearing outcomes are often affected.
However, there is good news. With the launch of MAESTRO 7 fitting software, MED-EL introduced an effective option for minimizing facial nerve stimulation and non-auditory side effects. By changing the way stimulation is delivered, FNS has been reduced in about 90% of affected patients so far. This triphasic pulse technology is exclusively available with MED-EL cochlear implants.
Biphasic vs. Triphasic
Traditional biphasic pulses are generally effective for most patients. However, for patients experiencing facial nerve stimulation or other non-auditory stimulation side effects, triphasic can be very useful.
Patients experiencing facial nerve stimulation or other non-auditory stimulation often have otosclerosis or other cochlear malformations. The spongy structure of the bone in otosclerosis can unintentionally conduct current from the cochlea to the facial nerve.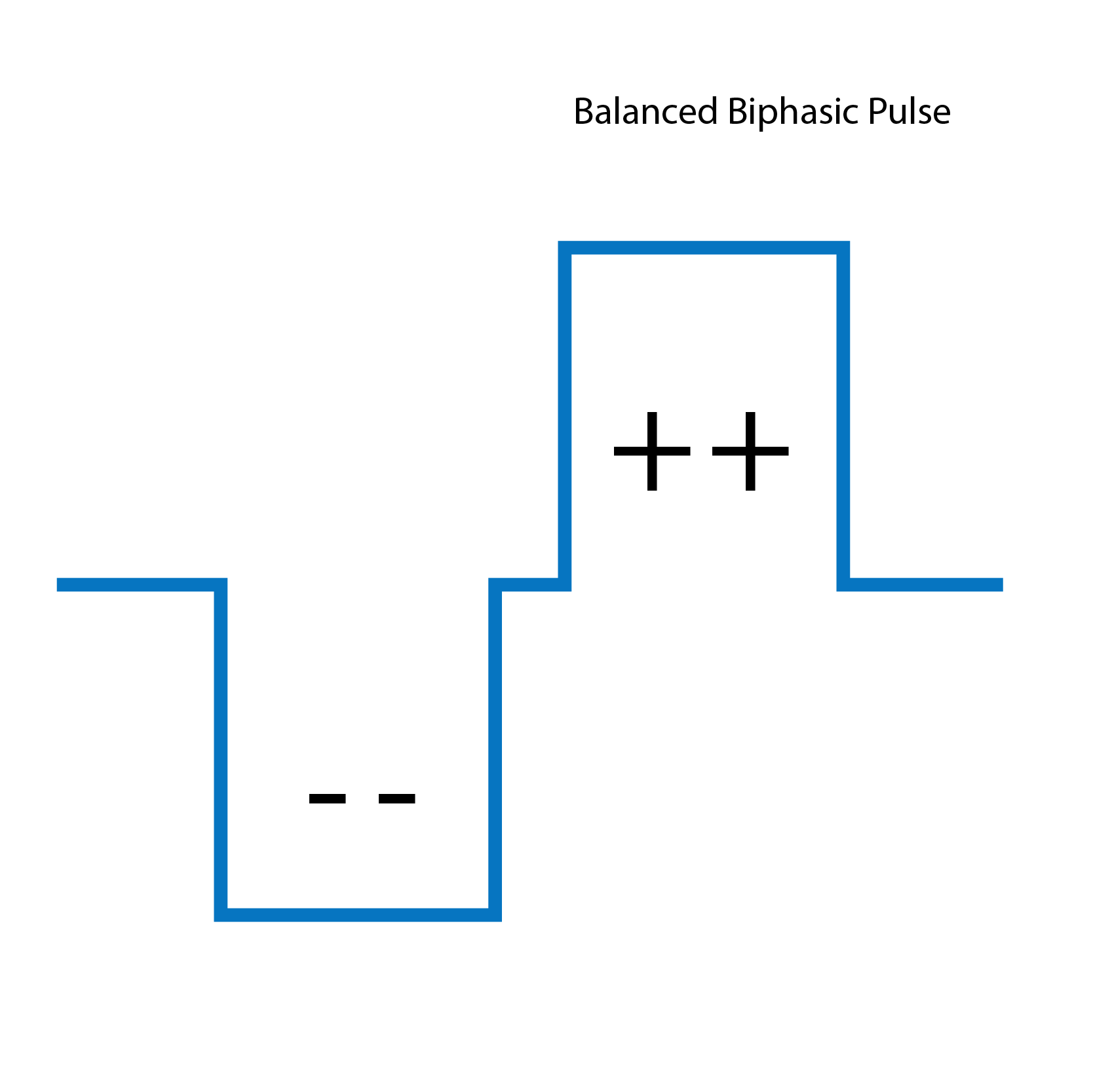 Biphasic pulse: balanced two-stage stimulation pulse.
For these patients, when using traditional biphasic pulses, the charge levels often have to be reduced to avoid stimulating the facial nerve. This can limit speech understanding benefit and overall outcomes with a cochlear implant, as stimulation levels have to be reduced significantly.
With triphasic pulses, clinical experience has shown that unintended stimulation of nearby neural structures, including the facial nerve, can be prevented.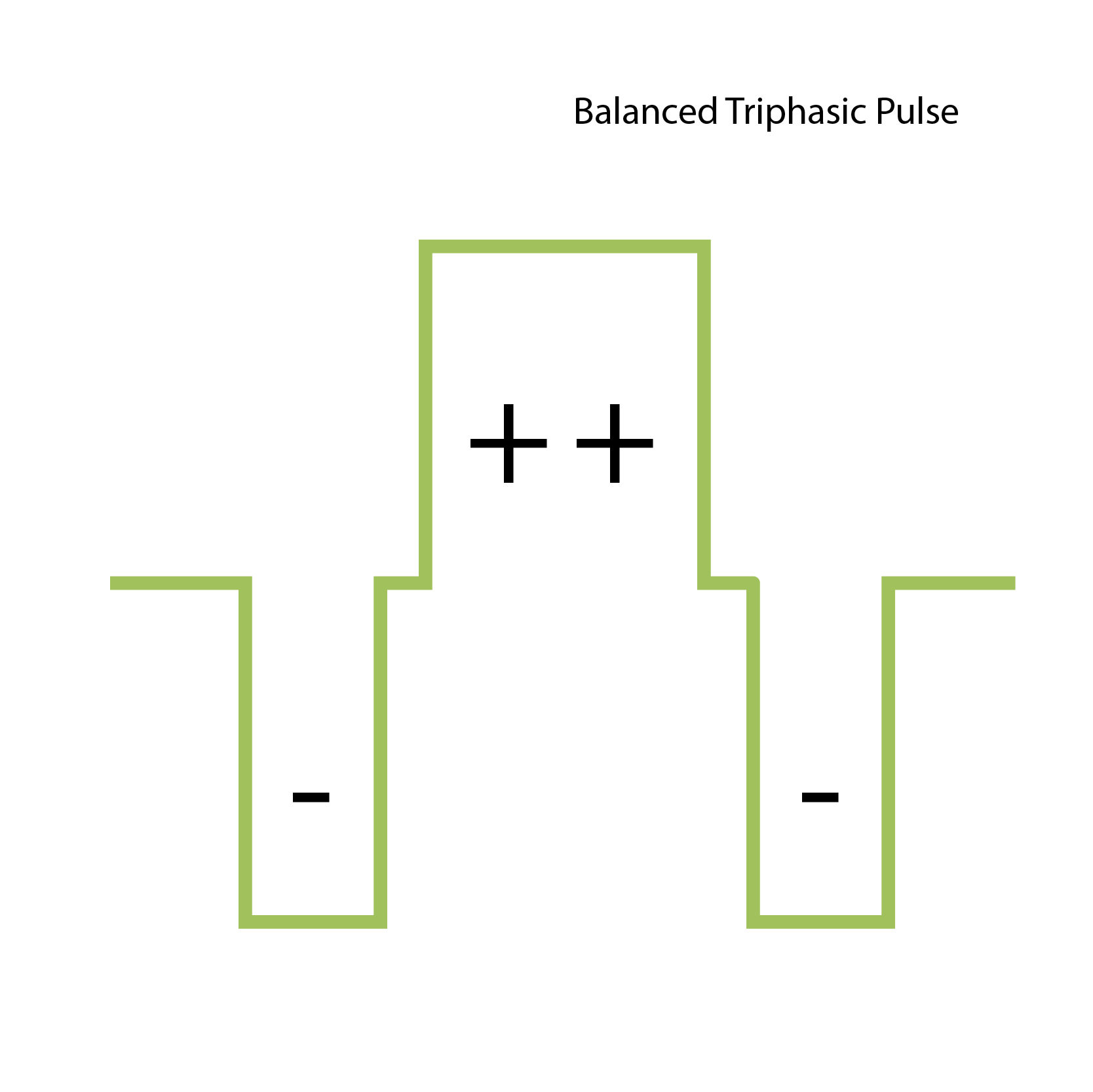 Triphasic pulse: Balanced three-stage stimulation pulse.
In turn, this allows higher stimulation levels without stimulation of the facial nerve. This allows patients with otosclerosis to benefit from more normal maximum comfort levels for better speech understanding and hearing outcomes.
Audiology Case Study: Triphasic Fitting
Today, we're excited to share a first-hand audiology perspective of using Triphasic pulses for FNS. This fitting case study comes from Nick Baulderstone, an Audiologist working at SCIC (Sydney Cochlear Implant Centre), a service of the Royal Institute for Deaf and Blind Children. Nick shares his time in Sydney between the main RIDBC campus at North Rocks, and the Gladesville clinic at the Old Gladesville Hospital.
Let's go over to Nick to hear his experiences with fitting Triphasic pulses.
In this case, this client was seen at our clinic for over 10 years with long term facial nerve stimulation (FNS) issues. The patient is an adult male.
FNS occurs in a small minority of clients. In most cases facial nerve stimulation or other non-auditory stimulation is not device dependent, but is more an issue relating to the aetiology of the patient's hearing loss. These aetiologies can include otosclerosis, cochlear malformation, or other anatomical factors. In this case the client's hearing loss was due to large vestibular aqueduct syndrome (LVAS).
To manage this patient's FNS, almost every approach available has been utilized. This includes reducing MCLs (maximum comfort levels), altering stimulation rates, widening pulse duration, deactivating electrodes, altering THR (threshold) levels. Each approach worked with some degree of success; however, it is apparent when reviewing his file that the FNS never fully disappeared with these methods.
Last year, we upgraded to MAESTRO 7, which is the latest version of the MED-EL mapping software. It gives the mapping sessions a clear and sensible flow and is user friendly. One new feature in MAESTRO 7 is triphasic stimulation pulses, which can reduce non-simultaneous channel interactions.
The switch from a biphasic to triphasic pulse is clinically simple, however it may result in significant increases (between 20-40%) to the client's most comfortable levels (MCLs). Thus, a follow-up review would be recommended to fine tune the client's map after some time in the real world.
So far, the switch to triphasic pulses has been a success for this client. There was an immediate reduction in FNS and the client's MCLs were able to be mapped to their true loudness levels for the first time in years. He has not experienced any further FNS or non-auditory stimulation (NAS).
Interestingly; following this MCL increase, we have had a couple of map adjustment levels to modify the sound quality to his preferred listening levels. Thus, it has been similar to a mini switch-on/ acute phase since the adjustment to triphasic pulses.
In this case, access to MED-EL's triphasic pulses appears to have been beneficial. It will be important in the future to gain more experience with this technology with a range of our implanted clients.
At present, it is great to have access to this technology and it will be something considered into the future with cochlear implant assessments. I have been satisfied with the outcomes of this case, and I would be recommending triphasic pulses as a solution for clients with non-auditory stimulation or facial nerve stimulation.
Thank you for sharing your insight Nick, we look forward to hearing more from you and the team at SCIC!
Subscribe & Share
Want to hear more about MAESTRO 7 & how we developed triphasic pulses? Check out this interview with Dr. Reinhold Schatzer from our Sound Coding R&D team!
New tools in MAESTRO 7.0: Pulse Characteristics
Download the full interview transcript here.
Want more audiology & hearing implant articles like this? Subscribe now to get weekly updates sent right to your inbox!
*Not all products, indications, and features shown are available in all areas. Please contact your local MED-EL representative for more information.