Passive Middle Ear Implants From MED-EL: Connecting What Belongs Together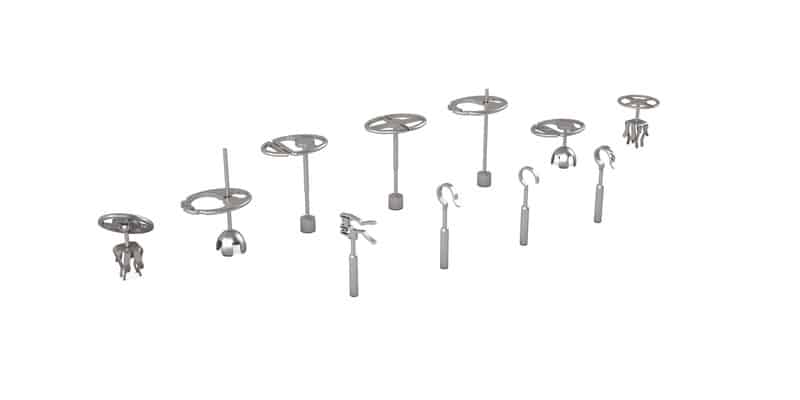 As the leading developer of hearing systems, our goal at MED-EL is to overcome hearing loss as a barrier to communication and quality of life. Our comprehensive product portfolio has been expanded with a wide range of passive middle ear implants so that it now offers solutions for every kind of hearing loss and pathology. Based on decades of experience with active hearing implants, MED-EL's passive middle ear implants are characterized by high quality, innovative features and precise individual adjustment options.
The range of of adaptable implants includes partial tympanoplasty prostheses, total tympanoplasty prostheses, and stapes prostheses.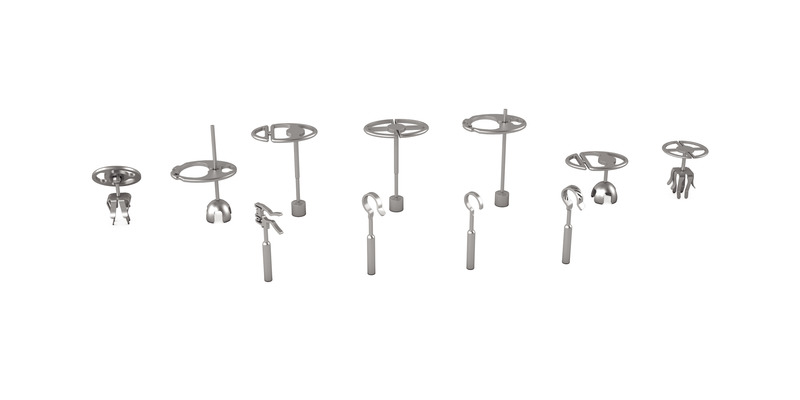 Practical, Efficient, Reliable
The entire portfolio of passive middle ear implants conforms to the latest standards for performance and handling. Eleven different adjustable models make it possible to adapt to anatomical conditions as well as surgical preferences.
All prostheses are made of durable, biocompatible titanium and are very light and extremely stable. This ensures not only excellent reliability but also optimal sound conduction to the oval window and inner ear. On top of that, our passive middle ear implants enable fast and safe MRIs up to 7.0 Tesla without additional operations or hearing downtime.
Advantages at a Glance:
Intraoperative flexibility thanks to flexible headplates and shafts
Generous recesses in the headplate for a clear view
Easy handling thanks to balanced weight distribution
MR conditional for scans up to 7.0 Tesla
Passive Middle Ear Implants With Unique Features
Three of the eleven implants have very special features that are unique to the market. They will be described in more detail by leading ENT surgeons:
mXACT PRO Tympanoplasty Prostheses
The lengths of the mXACT PRO tympanoplasty prostheses (partial and total) can be adapted for exact anatomical alignment thanks to increment-free adjustment. What's unique: The length of the implant can be adjusted directly in the kit without the use of any special tools. The shaft is bendable, and the bell of the partial prosthesis can be rotated to align with the headplate.

"I really value the headplate's clip mechanism for length specification. I can adjust the length for each patient individually. …The maximum transparency of the headplate allows for a clear view of the head of the stapes and the footplate during the operation." Professor Robert Mlynski (Rostock University Medical Center)

"One thing I like about the partial prosthesis is the coupling mechanism to the head of the stapes that imitates a ball joint and therefore makes it possible for the prosthesis to adjust to processes in the middle ear, especially after surgery." – Professor Stefan Dazert (University Hospitals of the Ruhr-University of Bochum)
mCLIP ARC Partial Prosthesis
The mCLIP ARC partial prosthesis has a circular headplate with a concentrically placed ball joint. Combined with the symmetrical clip, this ensures the ideal balance between stability and flexibility. The micro ball joint follows the quasistatic movement of the eardrum and offsets potential pressure spikes.

"I am impressed by the centered ball joint between the headplate and the shaft. This joint balances like a swing and adapts to the anatomical conditions of the patient. …Because the headplate can be tilted back, the surgeon has a much better line of sight and much more room to make adjustments when attaching the titanium clip, even in difficult anatomical situations.
"In the first cases I've observed, the hearing results are very good and comparable to rigid prostheses. The advantages of these prostheses will be seen long-term; due to the prosthesis adjusting to physiological conditions and to the positions of the eardrum, we may see fewer extrusions, protrusions, and dislocations and therefore much more satisfying hearing results. If this prosthesis can adjust well to the normal middle ear, then tension will be eliminated from the entire system, and the ligament will not be so stressed… and that is an often overlooked step for rehabilitation success.
"To summarize, this is an excellent product and a step toward a more physiological reconstruction of the ossicular chain." – Professor Dirk Beutner (University Medical Center Göttingen)
mAXIS Stapes Prosthesis
The mAXIS stapes prosthesis has an extra wide band loop to reduce pressure on the incus as much as possible. Perforations facilitate gentle crimping during the operation.

"For stapes surgery, I personally prefer the mAXIS prostheses because the titanium loop is very delicate but at the same time can still be coupled stably to the long process of the incus." – Professor Stefan Dazert (University Hospitals of the Ruhr-University of Bochum)
SurgeryOnline mXACT PRO partial protheses and mAXIS stapes prostheses (Professor Stefan Dazert, University Hospitals of the Ruhr-University of Bochum and Professor Piotr Henryk Skarzynski, Institute of Physiology and Pathology of Hearing, World Hearing Center, Poland):
Can't see this video? Watch it on YouTube.
Candidacy
Passive middle ear implants close the gap in coverage of certain patient groups. Thanks to this growth in the MED-EL portfolio, clinics now have a partner for all hearing implants, regardless of candidacy or pathology.
Tympanoplasty prostheses:
Conductive hearing loss due to a malfunction of the ossicular chain (for example: due to chronic otitis media, cholesteatoma, trauma, or abnormalities)
Stapes prostheses:
Conductive hearing loss due to a stapes defect (for example: due to otosclerosis, congenital fixation of the stapes, trauma, or abnormalities of the ossicular chain or middle ear)
Would You Like to Order Middle Ear Implants?
If you would like to order our passive middle ear implants, please contact your local MED-EL representative. Would you like to receive more information about our products? Get in touch with us!
Subscribe & Share
Interested in more articles written specifically for ENT professionals about our life-changing hearing implant technology? Subscribe to the MED-EL Blog for Professionals and receive regular updates from MED-EL directly to your inbox.
The content on this website is for general informational purposes only and should not be taken as medical advice. Please contact your doctor or hearing specialist to learn what type of hearing solution is suitable for your specific needs. Not all products, features, or indications shown are approved in all countries.