Find the Best Hearing Solution for Each Candidate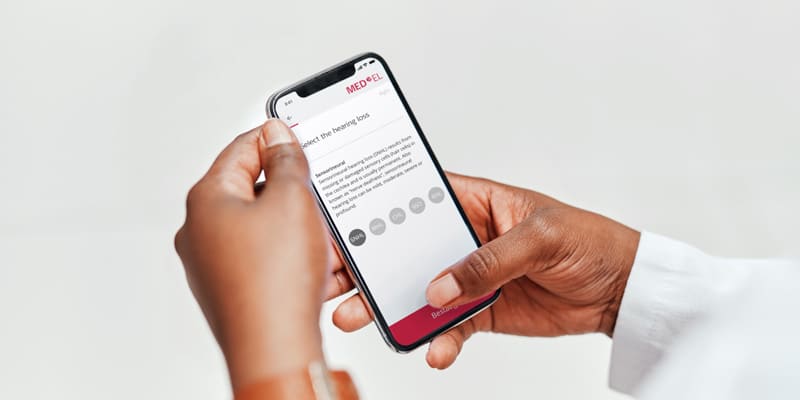 MED-EL's mission is simple—to help overcome hearing loss as a barrier to communication and quality of life. Because hearing loss comes in many forms, we offer solutions for each and every type of hearing loss.
Types of Hearing Loss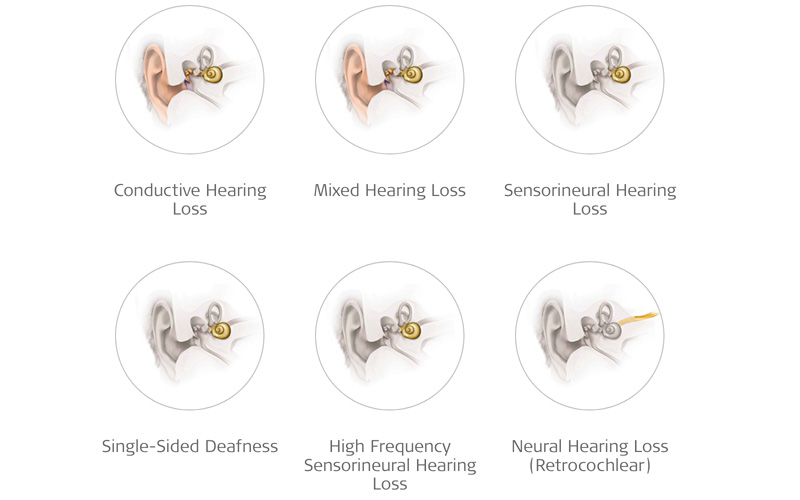 In fact, MED-EL is the only hearing solution manufacturer worldwide to offer a complete portfolio of hearing solutions for all types of hearing loss. That's why we offer such a diverse range of implants and systems:
Flexibility to Address Each Patient's Individual Needs
Find out if your patient is eligible for a solution that delivers best-in-class performance. Our systems provide overlapping coverage of candidacy and indications, allowing you to address each patient's individual needs with flexibility. But with so many good options to choose from, selecting the best hearing solution for each patient can be a bit challenging.
That's why we've now updated our Candidate Selection Tool (CST) to help you quickly and easily find the optimal option(s) for each candidate based on their unique anatomy, indications, audiometric thresholds, and more.
Introducing: Candidate Selection Tool 2.0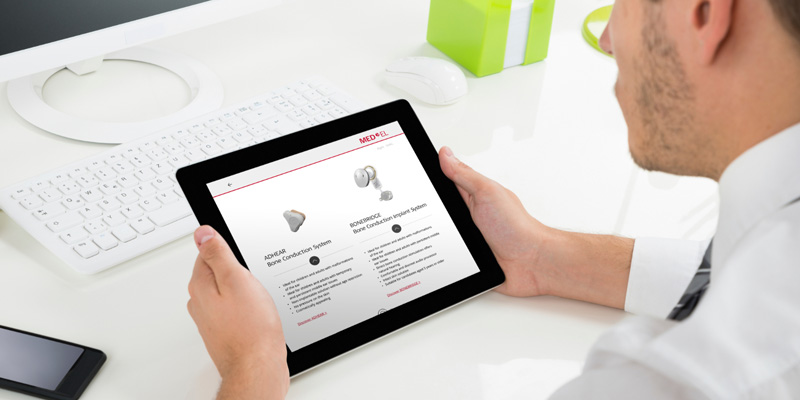 As a web-based app, Candidate Selection Tool 2.0 provides you with:
A standardized candidacy decision tree to use for each patient
A better understanding of treatment options
An enhanced visual design optimized for mobile, desktop, and tablet
Free access without installation, a login, or a password
Offline availability if downloaded
And for our German speakers, the tool is now also available in German! To access CST 2.0 in German, simply select a German-speaking country at the start.
Of course, you can use this powerful tool for free to reference our recommended candidacy guides and product pages for all of your patients. Whether you're an audiologist, ENT, or a general practitioner, this tool is designed to help you narrow your options down and select the best hearing solution for each patient.
How to Use the Candidate Selection Tool 2.0
Using the Candidate Selection Tool is simple and intuitive. It can take less than a minute to find the best hearing solution for your patient.
Select the affected ear.
Select the type of hearing loss.
Answer several questions specific to this patient's hearing loss.
See the systems that may be suitable for this candidate.
Click on a system to see more detailed system information.
Try Candidate Selection Tool 2.0 Now
Get started now! Go to partner.medel.pro/candidacy
How to Use the Candidate Selection Tool Offline
To download the Candidate Selection Tool for offline availability, make sure to save it to your device. Depending on your internet browser, an icon allowing you to download the tool will appear in the URL bar (shown in the red boxes below). Examples for Chrome (on the top) and Edge (underneath) can be seen below.

Subscribe & Share
Don't miss future updates like this one. Sign up to get info on our useful tools and latest research directly in your inbox.